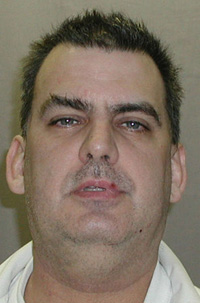 Patrick Giblin, 52, formerly of Ventnor, New Jersey, yesterday pleaded guilty to scamming more than 10 women out of $15,000 to $40,000.
Giblin did this between January 2013 and December 2014 while on parole for previously scamming 132 women out of $320,241. Here's Lovefraud's original coverage of the story:
Patrick Giblin trolls phone dating lines, taking money from 132 women, on Lovefraud.com.
According to U.S. Attorney Paul J. Fishman, Giblin's most recent adventures in phone scamming went like this:
From January 2013 to Dec. 16, 2014, Giblin allegedly posted advertisements and messages on telephone dating services throughout the United States. Giblin cultivated a telephone rapport with the women he spoke to on these services, falsely claimed that he would be relocating or travelling to the woman's geographic area, and falsely represented that he wished to pursue a committed, romantic relationship with each woman.

He then lied to the women about needing a loan, which he never intended to repay, for relocation or travel expenses. Giblin received money from the women he spoke to on the dating services via interstate wire services such as Western Union and MoneyGram. Giblin also directed women to transfer money through one of these services onto a payroll/debit card that he used. Giblin used some of his victims' money in order to purchase airtime minutes for cellular telephones, which he in turn used to defraud additional women.

In October 2014, Giblin travelled from Atlantic County, New Jersey, to Albany County, New York. Giblin, who was on federal supervised release from a previous conviction, was not allowed to leave the state. While traveling in New York, Giblin continued to defraud women and used money he received from women to purchase additional airtime minutes and contact more women.
As part of his plea agreement yesterday, Giblin will be sentenced to five years. But after the five years are up, he'll probably go right back to scamming women. It's all he knows how to do.