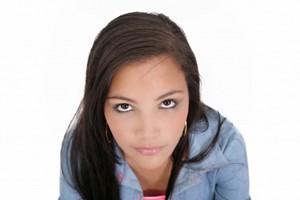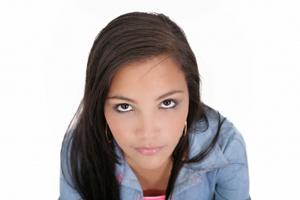 Editor's note: This is the letter that everyone who has broken up with a sociopathic partner should receive. (It refers to the sociopath as "he," but the sociopath can also be "she.")
Dear Friend,
We've known each other for a long time. We've been there for each other through thick and thin. I care about you, even though I haven't been able to spend much time with you recently — ever since he came into your life.
I heard that the two of you have broken up. I'm thrilled.
Are you surprised? Did you expect me to be upset about your breakup? I'm not. The guy is no good for you. In fact, he's no good for anyone.
You may not want to hear this, but the person who you thought was the love of your life is a sociopath.
But, you say, he can't be a sociopath — sociopaths are serial killers, and he's never killed anyone.
I'm afraid you're mistaken. Yes, some sociopaths are killers, but most of them are not. In reality, a sociopath is a social predator. These people live their lives by exploiting others.
This man has been exploiting you.
He moved in with you — quickly. You told me that he was going to split expenses — how is that working out? I'm willing to bet he hasn't paid you a dime.
If he did pay you, I'm sure he exploited you in other ways. Were you a babysitter for his kids? Did you do all the cooking and cleaning? Did he want to meet your business connections? Did he ask you for money?
Or was it just the sex? Did he start out all hot and heavy, and then seem to lose interest? In fact, has he been disappearing? Coming up with excuses to be out of town? Or maybe he doesn't ever bother with excuses — he just disappears.
The reason, my friend, is probably that he's been cheating on you. Sociopaths almost always cheat.
Perhaps you knew this in your heart for a long time, but you didn't want to believe it. Finally, the evidence was indisputable and you threw him out. Or maybe he dumped you. Either way, please look at it the way I do: Good riddance.
I know this is hard on you, because you really cared about him. You thought you finally met the person you've been waiting for all your life. I'm sure that's what he told you. How do I know? Because sociopaths say that to everyone. Did he say you were "soul mates"? That's another standard line.
But you thought he was authentic. Why? Because you're authentic. You would never say anything like that unless you meant it. So it's really hard for you to comprehend that someone could say words like, "I love you," and not mean them.
Sociopaths are not capable of love. But they know that if they say, "I love you," they get what they want. Like I said, exploitation.
And now he's calling you again. Saying that he really does love you. He realizes that he made a mistake, and lost the best thing that ever happened to him. He says he's sorry. He says he'll go to therapy. He promises to change.
Blah, blah, blah.
You're confused. He seems to mean it. After all, he's never apologized before. (Hello? Why is that?) And even though the two of you have been fighting for a long time, he never agreed to go to therapy before.
Don't bother. Here's what you need to know: Once sociopaths are adults, there is no rehabilitation. His offer to go to therapy is just a ploy to reel you in again. Why would he do that? My guess is that his new target threw him out, and he needs a place to stay.
But, you say, you really love him. My friend, what you are feeling isn't love, it's addiction. Relationships with sociopaths are highly addictive. The psychological bond that forms with them is really difficult to break. The only way to do it is cold turkey.
So I want you to be strong. Do not take him back. Understand this: He will never change. He might be the charming person that you first met for awhile, but sooner or later, his obnoxious behavior will return. In fact, it will be worse than ever.
And you'll be more depleted than ever, so when he starts demeaning you again, it will be much harder to escape.
My advice is No Contact. Do not talk to this man. Block his texts and emails. Do not visit his Facebook page. If he shows up at your house, call the police.
The longer you stay away from him, the more the fog will lift and your head will clear.
You see, all those nice things he said to you in the beginning, all the promises that he made, were lies. His objective was to reel you in so that he could exploit you. He was successful before, and if you let him back in, he'll do it again.
How, you may ask, can I say this? How do I know what he'll do?
I know because I was in a relationship just like the one that you were in. I learned the hard way, and I don't want you to go through what I went through.
I'm writing you the letter that I wish someone had written to me.
Love always,
Your friend