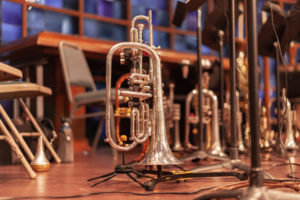 Editor's note: Liberty Forrest, author of several self-help books and a certified Law of Attraction Life Coach, explains that you are your most valuable asset, so it's up to you to take care of yourself. Read more about Liberty.
By Liberty Forrest
I would imagine that if you've been dealing with a sociopath, self-care might have gone out the window. When you're doing your best just to get through the day, and often helping your children with their struggles, too, the last thing that's on your mind is making sure your own needs are met.
On top of that, it could well be that during your time with the sociopath, you've become conditioned to believe that you don't matter. Your self-esteem could be trashed and you don't give a rat's @$$ about whether or not you're taking care of yourself.
But here's the thing: If you're going to turn this around and find your way to happiness, you have to care. No one can take care of you except you. It's your job, your responsibility. You'll be no good to yourself or anyone else if you let yourself decline into a state of ill health, whether physically, mentally, emotionally, spiritually, or (e) some combination of the above.
And if you don't value and respect yourself (including your health and wellbeing on all levels), how can you expect anyone else to do it? Yeah. I know. A sneaky double standard whammy for you, but it's effective.
Can You Play the Tuba?
When I was first working as a counsellor many years ago, and later as a homeopath, I used to hear parents tell me that they had low or no self-esteem. At some point, we would discuss their children's self-esteem and the parents always said they were teaching their children to love themselves and have a good sense of self-esteem.
I would ask, "Can you play the tuba?"
Read more: How long does it take to recover from a sociopath
Invariably, they would say, "No," which was what I was betting on.
I'd say, "Then when your kids get home from school today, I want you take them to a music store, rent a tuba, and teach them how to play it."
Of course, they were puzzled.
I would tell them, "Well, how are you going to teach your children to have a great sense of self-esteem if yours is low or non-existent?"
You Are Your Most Valuable Asset
There is only one you, and you are perfect just as you are. No matter what a sociopath might have said or done that has left you feeling like you don't matter or you're unimportant or your needs and feelings don't count, they were wrong. They tried to dim your light because they feared it, but the rest of us want to see it. You're irreplaceable. You're a divinely perfect spirit residing in a body that needs care and attention.
Learn more: Self-care for survivors
Safeguard all aspects of yourself. And model this love and appreciation for yourself and your wellbeing so that others will look up to you and want to emulate your healthy actions. Take care of the most valuable asset you have: Yourself. Mind, body and spirit. You deserve it. And the rest of us are counting on you being well and lighting up your corner of the world as only you can do.
This article was originally published at LibertyForrest.com. Reprinted with permission from the author.