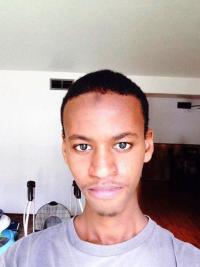 Yahya Abdi, the teen who survived the 5 ½ hour flight in a jet  wheel well, despite extreme cold and low oxygen levels, has left Hawaii and returned to California. A relative said the boy's father was denied access.
Abdi, a 15-year-old boy originally from Somalia, has not seen his mother in eight years. Abdilahi Yusuf, Abdi's father, allegedly took Abdi and his brother and sister to the United States without his mother's permission.
The boy  had been told by his father that his mother was dead. Abdi recently found out that his mother was not dead; she was living in a remote refugee camp in eastern Ethiopia. With this news he hopped a fence at San Jose International Airport and climbed into the wheel well of a jetliner bound for Hawaii, hoping to make his way back to his mother, Ubah Mohammed Abdule.
Abdi's mother has asked the Ethiopian government and the U.N. refugee agency to help her leave the camp and reunite with her children.
Teen who stowed away on Hawaiian Airlines flight is now in custody of Santa Clara County social services, on MercuryNews.com.
Stowaway Boy's Refugee Mom Cries for Son, from ABC News.