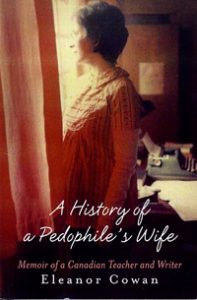 By Eleanor Cowan
"The statute of limitations? It took me 25 years post-drug-rape to recognize his abuse," I replied to a comment as a bunch of us at our local Senior Center crowded around the fitness room TV to hear the sentencing of a dangerous sex criminal, a wealthy fellow much older than most of us, a fatherly figure whose abuses rampaged for decades with no limitations, brakes or borders.
"Why is there no statute of limitations for murder?" asked one woman, "while there is one for sexual abuse?"
"Yes," said another, "Billy can wake up with a sudden recall of the murderer who killed twenty years ago, and the police are on it. No officer would ever say, 'Sorry, times up on your recall, Billy.'
A hush prevailed as we watched the handcuffed sociopath led out of court in his white silk shirt, no longer permitted to wear his expensive suit jacket.
"For the first time in his life, this criminal is being led to jail, somewhere he doesn't want to go, under force of authority he can't possibly escape – just like he did to me," wept one of his victims on TV.
I was 24 In 1972, the year my boss and I represented his trade publication at a Fire Chief's convention at the Prince George Hotel in Halifax. After two busy days, ready to relax in front of the TV in my hotel room, I heard a knock on my door. There he stood, the man to whom I'd just said a public goodnight in front of many guests. Old enough to be my father, my boss explained, his face contorted, that he was sorry to ask me this desperate favor but tonight was the anniversary of the death of his beloved lover, Jean. Would I help him to memorialize her passing by toasting her in 'their' suite, the penthouse overlooking Halifax Harbour? "I'm begging you," he said. I guess he quickly assessed my hesitation. No problem. Out came the suicide card. After all, he knew that my mother had taken her own life only months before. He calculated that my rawness would work well for him if he indicated great emotional distress. His strategy worked.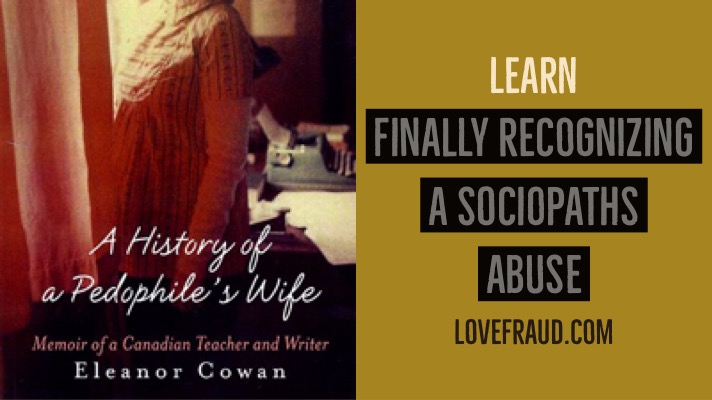 I saw him shake white powder into the drink he poured for himself. "My meds," he said. Utterly trusting, I nodded. I didn't see him switch the glasses, nor would I have imagined he'd do so.
The next morning, I opened my eyes groggily to find him standing over me, fully dressed in a white silk shirt and leather jacket. He smiled down at me, a lit smoke in one hand. "You were a tigress, babe," he smiled. "Girl, I couldn't keep you off me. I tried to get you out of my room and into yours, but you stripped naked and jumped my bones so fast I couldn't handle you."
"I won't tell on you," he said before leaving for his breakfast appointment with a fine Fire Chief and his young family. Stunned, still in his bed, I believed his lie. Feeling suicidal myself now, I had no recollection of being knocked out, and no idea that my boss would ever do such a thing. I'd never heard of such drugging. My bruised, bitten and severely spanked flesh was the only mute testimony to the wild rough sex he claimed to have "fought off."
In my subsequent post-traumatic world, my brain made double sure that, until I could cope, I'd remain defended. I'd hide from being re-traumatized by the facts of my drug-rape. In my case, I hid so well that I had no idea I'd married a pedophile, a highly educated criminal with the same chia-seed size of conscience as my boss.
Essential to my life since then has been reading pertinent articles, listening to the stories of others, seeking, receiving and giving useful support to other victims of sociopaths and psychopaths. Equally important has been learning and teaching the prevention strategies and post-rape recourse plans, such as rushing to a hospital for the evidence-procurement rape kit procedure, unavailable in the 70's.
Courts, judges, and lawmakers are learning today, thankfully, that the statute of limitations is not 'one size fits all.' A senior gentleman beside me, also raped in his youth by a fatherly figure, his parish priest, commented quietly, "I can never be un-raped." For a moment, we held hands.
We agreed with him, all of us who've worked so hard and successfully to regain authority over our affected lives. I believe that our activism is a responsibility, one forbidden in many silenced countries. Our setting the bar high though, influences everyone, everywhere.
The internet is a forever help to me. I'm so glad for strong voices on difficult nights.
There's no statute of limitations on the brave who confront abuse.
Eleanor Cowan is author of "A History of a Pedophile's Wife," which is available on Amazon.com. Visit her at eleanorcowan.com.