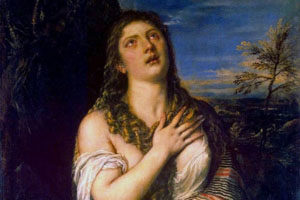 Editor's note: The following article refers to spiritual concepts. Please read Lovefraud's statement on Spiritual Recovery.
By Joanie Bentz, B.S., M.Ed., CCBT, BC
As a Christian, I am required to forgive someone if they repent from their misdeeds. Genuine repentance means that a person completely refuses to engage in former abusive behaviors, especially when it comes to how that person behaves with you.
Humility is required of all human beings in determining that we many have hurt someone by something we have said or done.
Are we required to keep forgiving abusers?
In the Bible, God is clear about the requirements for forgiveness.
Let the wicked forsake his way, and the unrighteous man his thoughts; and let him return unto the Lord, and He will have mercy upon him. — Isaiah 55:7
Take heed to yourselves. If your brother sins against you, rebuke him; and if he repents, forgive him. — Luke 17:3 NKJV
In the first scripture passage, God is stating He will have mercy upon those who leave behind their evil ways and have remorse for what they have done. He does not state that He will have mercy if they continue their abusive behavior.
In the second passage, we are told to rebuke those who sin against us. Nowhere in the Bible does it tell us to tolerate abuse and endure such treatment in silence. We are required to stand up and speak out against someone treating us poorly.
If any person refuses to be accountable for their actions and cannot have remorse for what they have done, then their trespasses are not forgivable. If a person has no remorse, it means they are not truly sorry. Which, in turn, means the person will abuse again.
Abusers use your faith and the Bible against you
Abusers refuse to self-examine and will not admit that they are truly disordered individuals. Instead, they may even quote scripture about forgiveness to you with their own take on it to incite guilt — but most importantly to keep those windows to your heart open. They may cite scripture like:
Jesus said, "Father, forgive them, for they do not know what they are doing. — Luke 23:34
Abusers like to use this scripture passage to ensure that you will be a good Christian like you said you are — and allow them to continue with their mistreatment. Jesus stated that his enemies were not able to acknowledge their error. Abusers can acknowledge their error, but refuse to do so. In addition, Jesus never said to his enemies, "I forgive you." He gave His mercy over to His Father, so that He would do with it as he willed.
Do not judge, lest ye be judged. — Matthew 7:1
Christian judgment takes into account the welfare of another person, and how their misdeeds can cause that person misery. When we identify abuse and expose it, we are not just merely taking ourselves into consideration. We are concerned for the good of the other person. Ultimately, God judges us, but we can judge behavior.
By their fruits you will know them. — Matthew 7:16
Abusers produce bad fruit. They cultivate confusion and discord. We can make this judgment by their consistent disrespect of your rights as an individual and by their lack of empathy.
Mary Magdalene's example
And Jesus said unto her, neither do I condemn thee: Go, and sin no more. — John 8:11
In the Bible, the story of Mary Magdalene is a story of true repentance. Mary Magdalene was a prostitute during the time of Jesus. One day, the Pharisees surrounded her after dragging her out of her home while she was in the midst of doing business with another man. The Pharisees hurled insults at her and were intending to stone her to death. Jesus appeared on the scene and saw what was about to happen. Jesus told Mary that her sins were forgiven her, and for her to "go and sin no more." Jesus did not state that she was forgiven, and could continue being a prostitute. From that moment Mary completely transformed. She had remorse for her way of life, repented and continue to live in a state of grace for the rest of her earthly life, as a disciple of Jesus. Mary was given a second chance.
We learn from our mistakes
Many of us have been given second chances because our hearts were in the right place. We are fallible souls, and our existence in this world requires us to learn from all life experiences and progress toward doing better, so that we grow in our interpersonal relationships.
We do not know the reasons why Mary Magdalene was a prostitute, but Jesus knew her heart. He already knew she was very sorry for the life she was leading at that time. She had a healthy shame for what she was doing, and she embraced the fact that it was wrong. She did not give Jesus lip service, as many abusers do, or attempt to minimize her sin. She accepted the fact that she was wrong without protest. She was genuinely sorry for her prostitution. How does Jesus know to forgive her? Because of her actions. She amended her life by rising up and following Jesus. She did not engage in prostitution again.
Action vs. words
If abusers apologize to you for their behavior, then change must follow their words—immediately and consistently! If we are making excuses for the abusers, we are giving them permission to treat us however they wish and enabling their abuse. We are also failing to provide them with the opportunity to understand their error and learn from it. Forgiveness requires:
Sincere repentance—Apologizing for wrongdoing is not enough, a complete amendment of ways must be present.
Restoration—When someone is abused, their rights are discounted by the abuser and reparation is necessary so that the victim's rights are returned to them.
Accountability—The abuser must take responsibility for causing pain in another person and promptly repair the damage inflicted upon the victim.
Abusers will not change their behavior
Abusers never turn from their ways. They are abusers for life. They rarely change. They enjoy the chaos and control when mistreating others. This is their addiction.
Most human beings make mistakes and learn from them, and make efforts to improve. Abusers never do such things. They may appear to be sorry, or even say they are sorry, but it is short-lived. It is only to get you back in their sights again.
As a child of God, I am not to put myself in the position to be abused. God has repeatedly stated this in the Bible.
As for those who persist in sin, rebuke them in the presence of all, so that the rest may stand in fear. — 1 Timothy 5:20
God wants us to have nothing further to do with them, and not contaminate ourselves by associating with those who do evil.
Warn a divisive person once, and then warn them a second time. After that, have nothing to do with them. You may be sure that such people are warped and sinful; they are self-condemned. — Titus 3:10
Abusers do evil things to us. Please remember that it is okay to love someone from a safe distance, and there are no boundaries placed on you to pray for your abuser.
For God has not given us the spirit of fear; but of power, and of love, and of a sound mind. — 2 Timothy 1:7