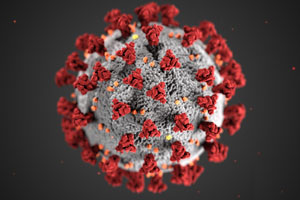 By Joanie Bentz, B.S., M.Ed., BC
"When the debate is lost, slander becomes the tool of the loser"–Socrates
It comes as no surprise to me that during this "crisis" of COVID-19, narcissists capitalize on the misfortune of others and use the quarantine to take their abuse and lack of respect to new heights.
Divorced and separated individuals are especially susceptible to the narcissist's pathological rage during a time like this.
Let's examine an example of a narcissist using the crisis as leverage.
Rob's ex-spouse wants 100% custody
Rob has children under the age of 11. Rob has partial custody and had maintained this custody arrangement for years, but not without a fight.
Rob is a hard-working man and an involved father. Rob has been divorced for 9 years and is happily remarried. His ex-spouse, Gail, has an undisclosed personality disorder. She has never informed him of what she is treated for in her counseling sessions.
Gail spent these last years in court trying to win 100% custody of the children. She spent thousands of dollars provided by her family, but was continually unsuccessful.
Instead of calling Rob personally and informing him of any issues with their children, she emails as documentation for custody hearings, which has become a hobby of hers since has been divorced. Gail stonewalls Rob through the silent treatment and insists they text or email.
Gail's disordered communication regarding COVID-19
Gail works in a busy health care office, and she has been exposed to COVID-19 positive patients. She tells Rob, a week after testing that she has "symptoms" of a virus, was tested for COVID-19 and is negative. She then suggests that their children stay with her during Rob's custody periods to avoid possibly spreading the virus.
Instead of immediately informing Rob concerning the possibility that she could be a carrier, she keeps the children with her during her designated weekend rather than calling Rob and asking him to take the children so that they do not contract the virus.
Rob sends her an email requesting more information about her symptoms. She never tells him and avoids the issue. Furthermore, she states that the children can let him know how they are doing on their daily call to him when they are in mother's custody.
Rob cannot believe what he is reading, but he is accustomed to her oppositional and uncooperative behavior. Her emails are a never-ending word salad of accusations, put-downs and threats, which make him forget what he was emailing about in the first place.
Rob asserts his parental rights
Rob sends her another email, since she refuses to speak to him, and he writes that minor children should not be responsible for relaying such crucial and sensitive information to their father. He also informs her that if she does not cooperate with him for the sake of the children and keep him updated daily, that he will have no other recourse than to report her to her superiors where she works.
At this point, Gail becomes unhinged. Her last email to him is hysterical and threatening. Litigation is mentioned to stir up fear in Rob. The only thought in his mind is NOT AGAIN. Rob has been dragged to court at least 4 times a year for the last 10 years. Rob asks himself, as he does every time she rears her ugly sociopathic core, will she ever realize how damaging her behavior is to herself, Rob and their children?
What is wrong with Gail's treatment toward her ex-husband, especially during a crisis situation — and what should she be doing for the sake of her children's health?
Gail does not have a history of honesty with her ex-husband. Narcissists are pathological liars. She never told him she was receiving counseling for a mental disorder while they were married. Instead of informing him, she hides it so that he cannot have any proof that she may be unfit as a mother.
Gail receives much of her finances from her parents, giving her the ability to harass Rob until he is financially and emotionally exhausted. Her goal is for him to give up custody of the children, her source of supply and "prize." Narcissists must win at all costs.
Gail will not speak to Rob in person or on the phone. In the past, when Rob has attempted amicable communication, she could not be agreeable in any way or compromise. With narcissists, it's their way or the highway.
The COVID-19 outbreak was a prime opportunity for Gail to manipulate information. She is a medical professional and knows how to keep key points from Rob and give him just enough so that she seems credible.
The children's health is not her top priority. Keeping them with her during a time of possible infection, she puts them in harm's way. Narcissists see their children as objects and unfortunately Gail's emotions take precedence over anyone else.
Narcissists use the children as pawns with their ex-spouse. Narcissistic mothers can be engulfing and proceed to use them to relay information that is not appropriate for children.
When narcissists are challenged in any way, the mask begins to slip and the awful rage rises to the surface, as we see with Gail when Rob is left with no other choice than to report her irresponsible behavior.
If Gail just communicated with Rob concerning her health and the children's welfare, Rob would not feel it necessary to report her to her employer. Gail's pride will not allow her to have reasonable exchanges with Rob. It is imperative that she is always right and in authority.
Rob is a dangerous adversary to Gail– since he unmasked her false self before they were divorced. Since then, she has been stalking and harassing him through the courts as she cowardly hides behind email communication only. He inflicted narcissistic injury upon her, and she is out for revenge. Gail, the abuser, must silence the target, Rob.
COVID-19, to a narcissistic, is an incident that can be molded and formed into a vehicle to exploit and manipulate their targets.