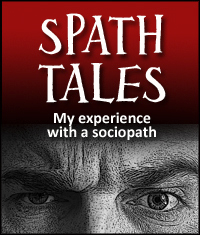 Editor's note: Lovefraud received the following story from a man whom we'll call, "Timothy."
I knew her from over a decade ago. I guess you can say we started as friends with benefits.
Back in those days I should've remembered the times we fooled around, even while she was with someone when he went out of town. Over the years she married this person, and I went on into other relationships myself.
In 2013 we had an encounter at a motel in her hometown, I happened to be working in. In 2014 the person I was in a relationship with left the state.
The woman from a decade ago then contacted me and invited me to a casino/hotel she was staying in. I went and spent a couple of nights with her, and at that point decided we should be in a relationship (RED FLAG).
The first 4 months I was seriously love bombed, she was like my everything, we seemed inseparable. We lived 100 miles away from each other, I was at her place, and on certain weekends, she was at mine.
Then she stated she didn't want to do the long distance thing too much longer. So I decided to move in with her. I got a job in her hometown, then 2 weeks later moved into her home.
Once in her home, I noticed we would have disputes or argue over very small situations, but the thing I couldn't understand is why and how she would become livid about the small things we argued about.
She also wanted to change me, stating she didn't like the style of clothing I wore, and wanted to throw everything out and replace it with clothing of her taste.
The sex became very minimal, none of the things she was doing in the love bombing stage where being done anymore. She claimed to be real religious now, and said we could no longer fornicate.
That's where marriage talk came in. We still had small arguments about anything that she would stay angry about, sometimes for up to 2 days. I started to feel very unhappy in the home.
It got to the point where I had to watch what I said, so that she wouldn't flip out on me. I would like to settle a dispute immediately afterwards. She needs anywhere from 2 to 72 hours to calm down enough to talk about it, and in most cases she didn't want to talk about it because it was all my fault.
She even blamed me for her own anger, stating that I'm the one who makes her angry so it's my fault.
She even claimed to be a perfect child of God, which led to a debate in which I had to prove with a bible that God made no humans perfect. Once that was proven, she simply said she was as close to perfect as could be. Very arrogant and vain, this one was. I was starting to see her in a whole different light.
I eventually got engaged to her, thinking this is the right thing to do, maybe if we were married, and not living in sin, then our relationship would be blessed.
I found myself walking on eggshells, living with a time bomb, afraid to speak, and I was no longer doing things that interested me, she became my world, whatever it took to make her smile, which she did not do too often, what ever it took to make her laugh and seem happy became my primary focus.
I was dying inside, trying to keep her happy. I was still de-graded, slandered, and had my esteem smashed. Until finally I couldn't take it now more, and I moved out.
After 2 weeks I was contacted by her, she admitted to having some emotional issue, and finally for once took some blame for things not working out.
So now we're trying it again in separate places, just like in the beginning, except now we're local. I am still aware of who she is, and will stay grounded with who I am, so we'll see how it turns out.
We're still engaged, even though she hardly ever wears her ring.