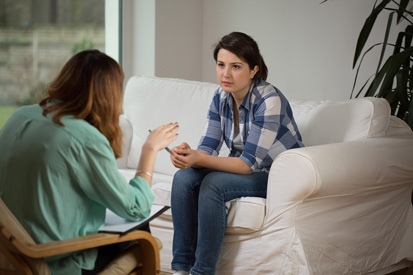 Clients may know that they are unhappy, anxious and depressed because of their relationships, but they can't seem to leave. In fact, they become confused just by thinking about leaving. How can you best serve them?
The Five Step Exit model will help.
This program, developed by Dr. Amber Ault, is specifically designed to help you help clients in a structured fashion. You guide them to evaluate their circumstances, create an exit strategy, put together a support team, move forward with the plan, and then reclaim their lives.
Dr. Ault will teach you exactly how to do it in an online webinar on Wednesday, June 15, 2016, from 2 -4 p.m. Eastern time. You will be able to ask questions of Dr. Ault during the webinar. The program offers two hours of continuing education credits for mental health professionals.
If you can't make the live presentation, a recording of the course will be available a few days after the live presentation, although there is no live question and answer opportunity. After you purchase the program, you can review it for free for six months.
For more information, visit:
The Five Step Exit: Tools you need to help clients leave a psychopath, narcissist or other toxic partner