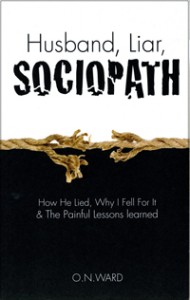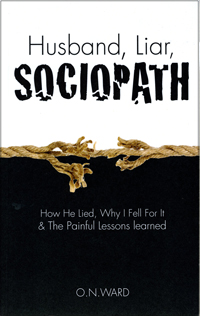 By O.N. Ward
Every week, a chapter of my book, "Husband, Liar, Sociopath: How He Lied, Why I Fell For It & The Painful Lessons Learned" (available via Amazon.com, just click on the title or book cover) will be published here on Lovefraud. To read prior chapters, please see the links at the bottom of the post.
Chapter 9: Prince Charming Picks Me
I poured myself into my new job, but I was a lightweight compared to Paul. He lived and breathed for his firm, often staying at the office until well past midnight and even spending entire weekends at work. Consulting companies are known to demand insane hours from their new associates. Still, the amount of effort Paul invested in his job was beyond what firms expected even from their superstars. I tried to be as supportive as possible to help Paul fulfill his dream, which was to make partner earlier than anyone ever had in the firm's fifteen-year history. I did not understand his rush; perhaps it was part of his plan to work hard, make money for ten years, and then retire to a university town to teach. Oddly, however, Paul had never mentioned this goal after our discussions that first weekend when we were on the business team together at Yale. (To my knowledge, after getting his MBA, Paul never volunteered to work with underprivileged children or to support any other worthy cause either.)
Night after night, Paul came home after 1:00 a.m., only to go back to the office after five hours of sleep. I tried to be sympathetic and keep us well stocked in Starbucks. I loved him. I admired his drive, ambition, and accomplishments. He was already making a name for himself at his firm. I was so proud of him, but I missed his companionship. I missed our long discussions about our class assignments, which had taken place just months earlier when we were still in school.
Although we saw each other rarely, we made the best of the snippets of time we had together—a bike ride here, a movie there. To compensate for our lack of "us" time, we planned a weekend getaway in Chicago in early January.
Chicago was beautiful even in the cold, windy winter, but I ended up exploring it by myself, because Paul "had" to work on a project over the weekend, banging away for hours on his laptop at the small hotel room desk. Luckily, he was able to break for dinner, allowing us to keep our Saturday night reservation at a restaurant at the top of one of the tallest buildings in the city. Seeing as I tend toward the "no makeup and casual" side of attire and had only packed a few things, I picked out something from my suitcase that seemed appropriate but which was hardly fancy. I was also feeling a bit low after spending a day alone that Paul and I had planned to spend together.
"You're wearing that?" Paul asked when he saw my outfit.
I let the comment go. He was tired and had been working nonstop. Letting him know that his comment hurt my feelings might put a damper on our evening together. Paul had also started commenting that I was "too sensitive" and "too controlling." Was I? To prove Paul wrong, I changed my clothes and put on some makeup. It was no big deal. We shared little time together these days, and I wanted us to have a much overdue special evening together. Silly me for not getting more decked out in the first place.
That night, between dinner and dessert, against the backdrop of the colorful, vibrant Chicago lights viewed from what felt like the top of the world, Paul proposed.
"Yes!" I said, giddy with excitement as I answered the question I had been hoping Paul would ask.
Paul slipped a vintage diamond ring on my finger, and we embraced in a deep, long hug. I felt so lucky to have a soul mate who had similar interests and values to mine, a kind man with great integrity who wanted a family, loved the outdoors, was athletic, and was so intelligent that we could share a stimulating life together.
My life, derailed personally and financially by my previous marriage, was back on track. I had an MBA, a good job, and I had found the man of my dreams. We both wanted children, and between our two careers, we were clearly on our way toward a comfortable life and financial security. Or were we?
Start from the beginning:
Go to previous chapter:
Go to previous chapter:
Notes
Identifying names, places, events, characteristics, etc. that I discuss here and in my book have been altered to protect the identity of everyone involved.