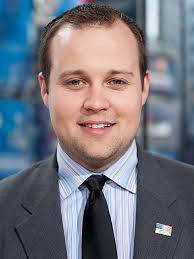 The media love a scandal, and the reports about Josh Duggar, of the hit reality TV show 19 kids and counting, just keep coming.
First was the report that Josh Duggar, the oldest son of Jim Bob and Michelle Duggar, had sexually molested his sisters as a teenager. (Four of the 5 girls Josh Duggar molested were his sisters: Parents, on ktla.com.)
Then there were reports that Josh Duggar cheated on his wife and had two accounts on the Ashley Madison cheating website. (Family values activist Josh Duggar had a paid Ashley Madison account, on Gawker.com)
Then porn star Danica Dillon alleged that Josh Duggar paid her for sex, and he has "no remorse" for his behavior. (Josh Duggar has 'no remorse' for being unfaithful to Anna, on ETonline.com.)
All of this is bad. But what I think is truly frightening is the religious cult that the Duggar family belonged to.
According to media reports, they never named the the organization on TV. (I never watched the show.) But it's been identified as the Institute of Basic Life Principles (IBLP), a fundamentalist Christian organization founded by Bill Gothard.
This organization promotes some really scary teachings like holding women responsible for men's sexual behavior. If women are raped, it's because they didn't dress modestly and failed to cry out to God during the attack.
Gothard, by the way, has been accused of sexual harassment by multiple former female church members.
The Duggars and Quiverfull: Inside the extreme religious movement that teaches children are 'weapons in the culture war,' on People.com.
Inside the Duggars' deep ties with a once powerful, now-scorned ministry, on TalkingPointsMemo.com.