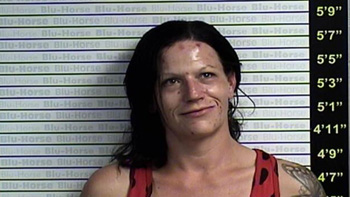 Kelly Cochran, of Caspian, Michigan, began an affair with a co-worker, Chris Regan. But when Kelly's husband, Jason Cochran, found out, he was furious, and threatened to kill Regan.
Instead, the Cochrans allegedly hatched a plot to kill Regan together. Then they dismembered his body.
But Kelly Cochran was angry, and 16 months later, she allegedly killed her husband, making the death look like a heroin overdose.
Kelly told a police detective that she wouldn't lose sleep over her husband's death. "You feel (emotion)," she said, according to DetroitNews.com, "and I can't."
Killings may go beyond U.P. woman's husband, lover, on DetroitNews.com.
Link supplied by a Lovefraud reader.