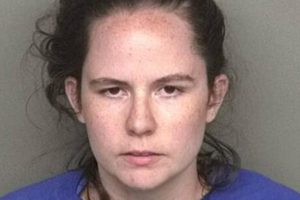 Linda and Steve Evans, of Egg Harbor Township, New Jersey offered their love, support and home to Kiley White, 26, who they believed was battling brain, kidney, liver and bone cancer. White lived with them for five weeks, moaning all night, supposedly in pain. It was all a ruse.
She'd pulled the scam before. But this time, White was arrested and charged wit theft by deception and harassment. In court a few days ago, she smirked and laughed at the family she conned.
Can anyone say psychopath?
EHT family opens up home to woman who allegedly lied about her illness, on PressOfAtlanticCity.com.
Woman faked brain cancer, stayed with South Jersey family for 5 weeks, police say, on NBCPhiladelphia.com.