I recently received a very short email that asked a very important question. Here it is:
Can you give me some advice on how to deal with people who proclaim that I'm worth nothing?
By way of background, the email came from a young woman whom we'll call "Alma."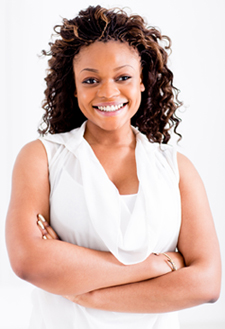 Alma is a college student who first wrote to me back in January. A man who supervised her during her summer internship showed interest in her. Although the young woman initially did not respond, he pursued and pursued, until, thinking that he really loved her, Alma finally accepted him. Then, when she left the internship, the man dumped her.
Alma was traumatized and could not concentrate on her studies. But people around her thought that her devalue and discard was "nothing much."
In her recent email, Alma didn't provide any more information. But actually, that doesn't matter in answering her question.
External and internal
There are two aspects to dealing with someone who invalidates you: the external aspect and the internal aspect.
The external aspect is what Alma asked about how do you deal with the people who say such a cruel and vicious thing to you?
The short answer is to remove them from your life. There is no point having any kind of involvement with people who tear you down.
Under their control
Now, this may be difficult if you are somehow under their control. Alma is young, and she may be referring to her parents, university professors, or work superiors. So let's look at each of these possibilities
Parents. Good parents love their children and do their best to nurture and support them. If you are trying your best in life (meaning you're not a criminal or a parasite), and a parent calls you worthless, then the parent is either a lousy parent or impaired perhaps alcoholic or struggling with his or her own problems.
If your parent is impaired, you may want to back off of interactions with him or her until the problem is resolved. If you must have contact, build your emotional armor so that the hurtful statements bounce off of you.
If the parent has always said terrible things to you, and has also harmed you in other ways, you are justified in breaking off the relationship completely. Yes, we are supposed to honor our mother and father but only if they're honorable.
University professors. University professors are supposed to teach students and prepare them for the future. But some professors have a mean streak. Or, they get caught up in academic politics.
The good news is that your time at the university will sooner or later be over. The bad news is that you may need a passing grade from the professor to graduate. If you can't transfer to another class, you may need to ignore the hurtful words and work really hard to get a good grade.
Know that the day will come when you will be out of there.
Work superiors. A supervisor or boss has no business making that kind of statement to an employee. But some people in the workplace are sociopathic bullies.
If you've been reading Lovefraud for a while, you know that once they are adults, sociopaths don't change. A mean boss will always be a mean boss. Therefore, the only reason to stay in that job is that you haven't yet found another job. Get out as soon as you can.
Friends and lovers
If someone who is supposed to be a friend says that you're worthless, well, that person is not a friend. Eliminate him or her from your life.
If it's your boyfriend, girlfriend or spouse who is saying these things, you need to evaluate the relationship.
Real love means supporting and caring about your partner. If you are trying your best in the relationship and in life, and your partner is tearing you down, then your partner is at best callous, and at worst sociopathic.
Sociopaths typically start relationships by lavishing you with love and attention, and then slowly morph their behavior into criticism and control. The criticism may first be over minor things like something that you cooked but later escalate until it becomes really hurtful and damaging.
If your partner shows the key symptoms of a sociopath, know that tearing you down may be his or her objective. No matter what you do, you will never satisfy this person. To save yourself, you must get out of the relationship.
Internal aspect
The true solution to the problem of being called worthless is internal.
Know that you are worthy. Know that simply due to the fact that you are a living human being, you deserve to feel love, pursue happiness, and live your life in peace.
If you have any doubts about your worthiness, then you have internal healing to do.
It may help to determine where the doubts came from. Were you ever abused in any way? Did you receive negative messages from your parents, teachers, church or society while growing up? Did small failures turn into big failures?
Maybe you experienced none of these things, but ideas of "less than" or "not good enough" still managed to take root in your brain. If that's the case, I suggest you sit quietly, with a pen and paper, and ask yourself what you feel.
An answer will percolate up from your subconscious. When you get your answer, ask why? When the next answer comes, again ask why? Keep going until you get to the root of the issue. You may be surprised at the beliefs that are hidden within you.
Real healing
Figuring out how the doubts began is a first step in the right direction. Real healing comes from releasing your negative experiences and beliefs.
How do you do that? In my experience, you allow yourself to feel the pain associated with them. In private or with the help of a qualified therapist, you bring the pain to mind and then let yourself cry, wail, yell in anger, stomp your feet whatever you feel moved to do. You want to get the negative energy out of your system.
Then, replace the negative energy with positive energy. How? By doing anything that brings you joy and pleasure. Take a bubble bath. Walk your dog. Watch the sunset. Treat yourself to a chocolate chip cookie.
You may need to go through many rounds of releasing the negative and taking in the positive. But if you keep at it, eventually you will know the truth and truly believe it:
You are worthy, and anyone who says otherwise does not deserve to be in your life.