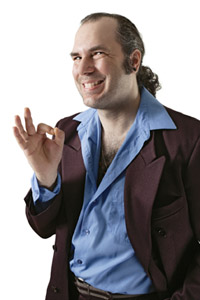 Editor's note: Lovefraud received the following email from a reader whom we'll call "Clara."
My ex friend, after lying, abusing, manipulating everyone has now found himself in a whirlwind of trouble.
Owes everyone in town, credit card issues, issues with every law agency known to man, IRS, trouble with his two previous ex wives, etc.
Is now going around saying to everyone what goes around comes around, everyone is out to get him, he can't win or get ahead, no one has any sympathy or empathy for him.
He "tries" to be a decent caring guy. Except he fails to mention he pathologically lied to everyone, stole money from people, was sleeping with other guys' wives, carrying on with single women behind his wife's back, screwing over clients left and right, never paying back anyone, is now saying he is religious…believes in God and in good and doesn't understand why people are trying to destroy or ruin his life?
I mean really? Really? Is he totally blind to the facts? Is he blind to the fact that he exploits and manipulates, coerces, destroys everyone else?
What in the hell is the matter with some of these guys? It was ok for him to steal the whole loaf of bread type of attitude, but how dare anyone take one piece of his?
What in the hell is up with him wanting the sympathy for situations he 99.9% helped create on his on free will?
It's always well and good when guys like this are moving ahead in life, things going well and living high off the hog by sticking the screws to everyone else, living a facade, but pooor woe is me when it finally starts to catch up and the money runs dry, the sex goes stale, and the supply starts to run out.
How should I respond to this sympathy plea? I do have a heart, but this time I don't want it smashed. Ignore him?
Donna Andersen responds
Yes, Clara, ignore him. He is engaging in the pity play a typical sociopathic manipulation tactic.
The safest thing to do is cut him out of your life.