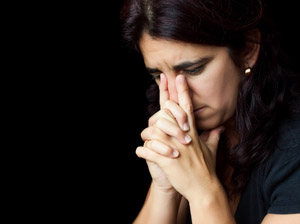 Editor's note: Following is sad news from the Lovefraud reader "Hoping to Heal."
Several years ago, I was introduced to a young vivacious couple. Both were very attractive and successful. They were charming and fun to be around. Both had lots of energy and seemed to be enjoying life to its fullest. They seemed to adore one another.
While I'd never met the man before, he did have a reputation of being a real Ladies Man. He had been married before and had many relationships that he left abruptly. But, he had it All "¦ good looks, charisma and a good job, and women were beating his door down. At the time I met this couple, I assumed he had "grown up" and gotten his act together. They looked like the perfect couple.
In no time, they had purchased a new home and began huge renovations. It was also shortly later that a rumor arose that he was seeing someone else. The marriage went through a rocky time but seemed to bounce back.
Later, she was different
However, a few years later when I saw them, nothing was the same. He was still the charming, good-looking flirt, but she was different. Her demeanor was more sullen, her eyes didn't shine and her confidence had lessened. Life was taking a toll on her. She still put on a good front, but everything felt odd about her.
I didn't know anything about sociopathic behavior but I did know that the husband was a cad. He never failed to touch other women in the small of their back when guiding them through a door, or to catch their eye when he was supposed to be engrossed in a conversation with someone else. Rhett Butler comes to mind.
As the years went on, there were reportedly affairs on both of their parts, but she could never regain the attention from him that she once enjoyed. He had Love Bombed and seduced her, and then devalued her. She stayed for years but finally they split up.
The end
Yesterday, their divorce was final. Yesterday, at not even 40 years old, she took her own life.
My heart is broken because I remember the beautiful, happy woman she was. She had everything going for her. I can't image the pain of her heart to not be able to go on.
I can imagine
But wait, I can imagine it. I'm sure he had let her go and then Hoovered her back in, many, many times. I bet he left and then talked himself back in. I'm sure he gas-lighted her and messed with her head. Obviously, she lost her hope and any view of a life without him. I'm sure she suffered greatly. I can relate.
I so wish that every victim had a support system and could understand what they are dealing with. I wish that everyone who does understand would quit playing the game. It's a game that will never be won by anyone but the abuser. They have no conscience and no amount of abuse is enough.
God bless that sweet girls soul. God's speed to her in finally having peace.