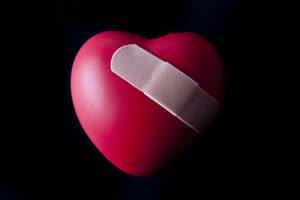 I talk to a lot of heartbroken people who have learned that their romantic partner, their "soul mate," was a sociopath. Men and women who, perhaps like you, discovered that everything their romantic partner said to them was a lie. People who are grieving not only profound betrayal, but also the loss of their hopes and dreams for the future.
If this is you, I understand how devastated you feel. I've been there. But I also know that you can recover, you can move forward, and you can find love — a real love.
Yes, you do need to make a commitment to yourself and your healing. So now I'm offering you a terrific first step. In a few weeks, I'll be presenting two live webinars:
Why it's so hard to get over loving a sociopath and how you can recover
Wednesday, May 9, 2018 • 8-9 pm Eastern time • $25
More info
Dating again after the sociopath
Wednesday, May 16, 2018 • 8-9 pm Eastern time • $25
More info
In the first webinar, I will explain the biological and psychological processes that bind you to the sociopath, how to overcome your obsession with your partner, and how to process the emotional pain of the experience.
In the second webinar, I will tell you how to know when you're ready for a new relationship, strategies to avoid becoming involved with another sociopath, and how to check out potential partners.
During the live webinars, you'll have the opportunity to ask me questions. And afterwards, you'll have access to recordings of the webinars, so you can listen to them again, whenever you want.
Learning the truth about your sociopathic romantic partner is like being hit by a tsunami. All you can see in your life is devastation. But it doesn't have to stay that way. Like rebuilding after a tsunami, recovery is possible, and the new you can be stronger, wiser, more peaceful and more ready for love than ever.
Sign up today! Click the links below: