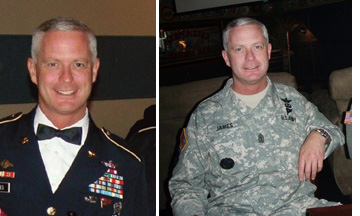 When Debby Wadsworth of Minnesota posted an online profile, she immediately received inquiries from men claiming to be military. Being former military herself, she knew "GoodSoul87" wasn't what he claimed to be.
She was right. He wasn't Staff Sgt. Ricky James. He was Fofo "Nathanial" Babington, an unemployed 26-year-old from Ghana.
Story and video: Behind lonely troops lurks an online con featuring fake IDs, photos, on StarTribune.com.
Interestingly, it sounds like Babington was using the same photo of a Sgt. James that Lovefraud posted almost two years ago. The POW Network was able to identify the real Sgt. James, and apparently his photo is one of the most frequently stolen for dating scams.
Lovefraud story: Woman gets caught in dating scam.