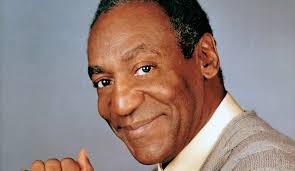 A Lovefraud reader asked me to write about the Bill Cosby scandal. A total of 27 women have publicly come forward to tell their stories of being sexually assaulted by the famous comedian.
A complete list of the women who have accused Bill Cosby of sexual assault, on Slate.com.
As I read the accounts, I kept seeing virtually the same story, over and over.
Many of the women were young models and actresses who claim Cosby made a pretense of offering them career advice. One woman, however, was a 19-year-old waitress who said Cosby offered her a ride home and then assaulted her. Another woman was 19 when Cosby approached her in a gift shop at the Las Vegas Hilton, where he was performing, and invited her backstage. She says she was drugged, and woke up to find him having sex with her in the green room bathroom.
At this point the shocking realization hit me: This could have happened to me.
Atlantic City Magazine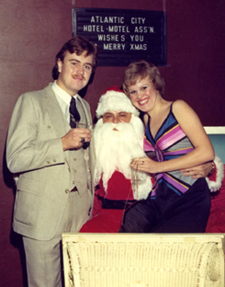 From 1978 through 1982 I was editor of Atlantic City Magazine. It was my first job out of college.
The job sounds more prestigious than it was. Casino gambling had just become legal in New Jersey, and Atlantic City's first casino opened a few weeks after I graduated from college. Atlantic City Magazine was a startup publication. I was not only the first editor; I was the first employee.
I had majored in magazine journalism in college, and founded a campus magazine. But I think the prime reason I got the job in Atlantic City was because I was in the right place at the right time.
Arranging the Cosby interview
Atlantic City Magazine frequently published interviews with the headline entertainers who performed at the casinos. Sometime around 1980, when I was 24 years old, Bill Cosby, who regularly appeared in Atlantic City, agreed to be interviewed.
I needed to finalize the time and place where our writer would meet the comedian. But Cosby wasn't available he was playing tennis with a casino executive. So in this era before cell phones, I drove over to the indoor tennis courts.
After making the arrangements with a casino PR person, I, along with a few others, watched Cosby play tennis.
As the game was coming to an end, Cosby announced that he wanted to go to the White House Sub Shop, which was famous for its subs. But he didn't have a car. So as the casino folks were trying to figure out how to get him to the sub shop, Cosby pointed at me and said, "She'll take me."
Driving Bill Cosby
I was astounded. Everybody looked at me, and I said I could take him.
So, when Cosby finished playing tennis, we got into my car. The car was something plain and white that Atlantic City Magazine rented for me certainly not what I assume the TV star was accustomed to driving in.
I was star struck. During the 15 minutes that it took to drive from the tennis courts to the sub shop, I tried to engage Cosby in conversation. He didn't say much. But he did spit out the window.
When we arrived at the sub shop, I stopped the car, let him out and drove away.
It never occurred to me to go in with him, be a groupie, order subs, or make sure he got back to the casino. That's how naïve I was.
Dodged a bullet
Later, realizing that I'd let an opportunity to make an important connection slip through my fingers, I berated myself for my stupidity.
But now, after reading the accounts of all the young women who claim that Cosby assaulted them, I can't help but wonder if the same thing could have happened to me.
Maybe Cosby assumed that I'd go into the White House with him, and drive him back to the casino. Then, perhaps he would have invited me backstage. I know I would not have questioned his intentions. I didn't understand then that rich, famous, powerful men took advantage of young women.
Had Bill Cosby done the same thing to me that he allegedly did to all those other young women, I know one thing. I would have been severely traumatized.
So perhaps I was lucky that I drove away.
More info:
Everything you need to know about the Bill Cosby scandal, on Time.com
Bill Cosby's legacy, recast: Accusers speak in detail about sexual assault allegations, on WashingtonPost.com.