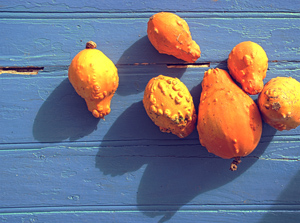 One of the most healing energies of the universe is gratitude. No matter what your situation, finding something to be grateful for can help you move forward.
This may seem difficult, especially if you've recently discovered that you've been betrayed by a sociopath. But even under these circumstances, you can be grateful that you have finally learned the truth.
My own experience with a sociopath was shattering. But one thing that was demolished was the wall I had built around myself. With that gone, I was able to move forward and find true love and companionship, and for that I am grateful.
To all Lovefraud readers, thank you for your contributions to our collective healing. Together, through our hard-won wisdom and compassion, we help each other to become better and healthier than ever.
Happy Thanksgiving!
This article was originally published on Thanksgiving 2016.