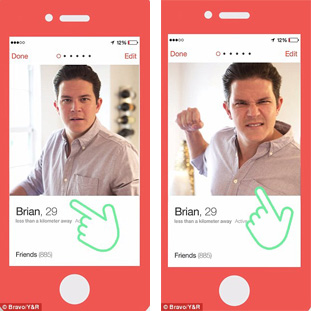 Women in the Miami, Florida area who are scrolling through the dating profiles on Tinder, a location-based dating app, are seeing profile pictures that draw attention to the issue of domestic violence.
Women in Distress, a domestic violence center in Florida, sponsored the awareness campaign with fake profiles in the exact place where women are looking for potential romantic interests. The organization also created a YouTube video about  the Tinder campaign, although it has been taken down. I wonder why?
Domestic violence charity creates fake Tinder profiles for abusive men in order to show women who are seeking love online how quickly a relationship can 'turn ugly,' on DailyMail.co.uk.
Thanks to the Lovefraud reader Jan7 for drawing attention to this article.
On a related topic, Wired.com reports that nearly half of the people using Tinder are not single.
42 percent of Tinder users aren't even single, on Wired.com.