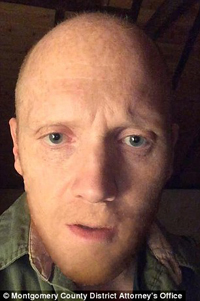 The body of Bradley W. Stone, 35, was discovered Tuesday in the woods about a half-mile from his home in Pennsburg, Pennsylvania, which is outside of Philadelphia.
On Monday, Stone killed his ex-wife, Nicole Stone, 35, and five members of her family, authorities say. The killings took place in three separate locations.
Stone and his wife began divorce proceedings in 2009. Although the divorce was finalized, they were still battling over custody of their daughters, ages 8 and 5. The daughters are safe.
Bradley Stone filed an emergency order for custody this month.
The Philadelphia Inquirer quoted Lisa Andrey, a neighbor of Nicole Stone's mother:
When the pair first got together "he was a great guy and an excellent father," Andrey said. "And then he went away to Iraq and came back and was a completely different man."
So was Bradley Stone suffering from PTSD? Or was he a psychopath bent on revenge? As more details come out, maybe the answer will become clear.
Police: Stone found dead, on Philly.com.
Ex-military gunman confirmed to have committed suicide after he killed six family members and chopped three fingers off teenage boy who survived, on DailyMail.co.uk.