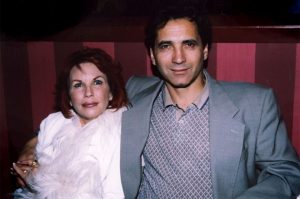 Diane Reeve dated Philippe Padieu for four years, but when he failed to show up at her daughter's wedding reception, discovered that he was cheating on her.
Because she was paying for his cell phone, she checked his phone records and found that Padieu's cheating was rampant. She called the other women to tell them the truth.
Then Diane, who was a martial arts instructor, started feeling tired. She thought she was just getting older. Soon she spoke with one of Padieu's other girlfriends. It turned out that they both had HIV.
The women searched for other victims, and eventually found 13 infected women. They reported the situation to the police, and in 2009, Philippe Padieu was prosecuted for having sex with multiple women without telling them that he was infected with HIV.
Dianne Reeve recently told her story to the BBC:
My cheating boyfriend gave me HIV — here's how I got justice, on BBC.com.
Seven years later: Perpetrator and victim in HIV trial speak out, on nbcdfw.com