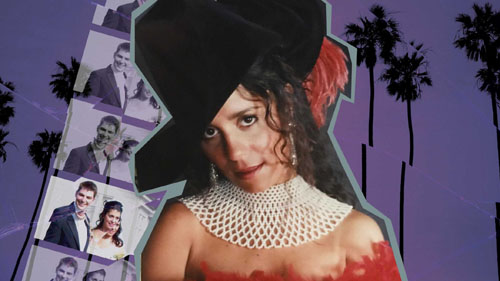 Love fraud is the theme of the latest true crime podcast created by ABC (Australia).
Snowball tells the story of the fast-talking, charismatic California woman, Lezlie Manukian, who seduced, married and then swindled Greg Wards, a young man from New Zealand, and his family.
The story was investigated by Ollie Wards, Greg's brother, who traveled the world to interview people who knew, and in some cases were also defrauded by, the seductive predator.
In 2006, Ollie's brother Greg was backpacking in London when he fell head-over-heels in love with Lezlie. They set up a new life in New Zealand, but only months after their showy wedding, things turned sour. Lezlie vanished from Greg's life, leaving his family in financial ruin, having lost their business, family home and life savings.
Now, Ollie Wards is on a mission to get to the bottom of the con that cost his family everything.
In Snowball, season four of ABC's Unravel True Crime podcast, Ollie finds himself gathering breadcrumbs of evidence and clues dotted across the globe, following a path of destruction left by Lezlie as she collects and then casts off her victims.
From London to Auckland, Sydney to California – plus a tipoff from Hawaii's Maui police in between – the investigation is a rollercoaster of baffling twists and turns.
The world of Lezlie Manukian is full of wild dreams, a lavish lifestyle, big loves and broken promises in exotic locations — a hall of mirrors made with fake documents and fantasy personas.
As we learn more about the con woman, her history of manipulation, half-truths and elaborate fictions, Ollie comes to a realization that the only way to get answers is by tracking down Lezlie Manukian herself.
Follow the investigation to unravel the truth behind this story of deception. Understand how and why con artists weave their webs and scam victims the world over. Start listening here: