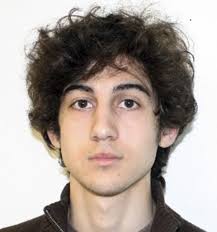 Dzhokhar "Jahar" Tsarnaev was found guilty of all 30 counts against him for the Boston Marathon bombing.
The sentencing phase of the trial is now underway. Yesterday, the New York Times reported that Tsarnaev finally showed some emotion. Some of his relatives from Russia traveled to Boston to plead for his life. They were sobbing, and the convicted murderer also began to cry.
According to an article by Lovefraud reader Anne Stevenson, one of the factors in the jury's decision may be Tsarnaev's relationships with cats and dogs.
Many psychopaths are cruel to animals. But if Tsarnaev was not cruel to his pets, does that mean he's not a psychopath?
Well, I can say that my ex-husband, James Montgomery, loved pets. He was always bringing home small exotic animals, and he walked my dog every morning. Yet this man scored between 33 and 39 out of 40 on the Hare Psychopathy Checklist Revised (PCL-R).
Not all psychopaths are cruel to animals.
Jahar Tsarnaev: A preference for cats or dogs, on Commdiginews.com.