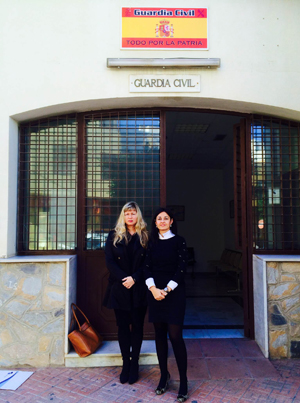 Dawn Willson, 43, just wants to see her daughter. Her British ex-husband, Alex Willson, who lives in Majocar, Almeria, Spain, has primary custody of their 13-year old daughter, Raquel, who is nicknamed "Rocky."
According to their court-ordered custody arrangement, Dawn has Rocky for Christmas, Easter and summer vacations.
But when she arrived in Spain before Christmas to pick up her daughter, Alex had already taken her out of school.
Dawn filed a claim with Spanish police, accusing Alex of the "crime of abduction." She said this is the 13th time in 10 years that Rocky was missing when it was her turn for visitation.
Donna Andersen tells the whole story on the Daily Mail:
EXCLUSIVE: Reunited at last American TV producer finally hugs her daughter, 13, after British father thwarted her court-ordered visit for 23 days and was even accused of locking them out in their pajamas