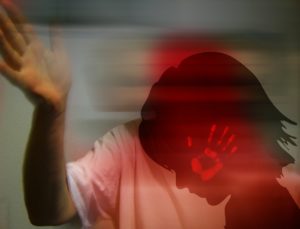 Editor's note: Liberty Forrest, author of several self-help books and a certified Law of Attraction Life Coach, explains why is is a bad idea to turn the other cheek, and a better idea to stand up for yourself. Read more about Liberty.
By Liberty Forrest
I'll tell you, straight up, I do not believe in turning the other cheek. I'm not so sure they mean it in the Bible, either, because somewhere in there it says, "an eye for an eye, and a tooth for a tooth." Although to be honest, that isn't the only contradiction in the Bible.
Anyway, I'm not here to talk about the Bible, as I'm not a Christian—although that's not why I don't believe in turning the other cheek.
The thing is, I spent most of my life doing just that. And it didn't do a thing for me, except give me an extremely sore face while waiting for the next smack. I was turning one, and then the other, and then back again so often that for decades I looked like I was watching a tennis match. And of course, when sociopaths were doing the smacking, they were delighting in my submissiveness and my willingness to let them keep hurting me.
After a lot of hard lessons with too many sociopaths, finally I learned how to stop being submissive and to stop letting them hurt me. No more cheek-turning for this kid. I mean, think about it. Why on earth would anyone do that? If some big bully comes along and smashes you across the face, and you give him the other one so he can do it again, he walks away, laughing his head off about what easy prey you are and how weak you are. Knowing he can walk all over you, he just rubs his hands with glee, waiting for the next opportunity to do it again.
I mean, if you're going to do that, you might just as well have a neon sign attached to your head with a big flashing arrow pointing to your cheek, and the sign says "Please! Hit me here! I'm sure I deserve it and I won't fight back. C'mon, do it! I won't stop you!"
Why?? Why would you do that? Why wouldn't you do something to some those people?
Just What Are We Talking About Here?
First of all, I need to be clear that I'm not talking about actual, literal, physical violence. That's a whole other topic. I'm talking about the many others ways in which people can be hurtful to one another.
I'm also well aware of the complicated dynamics when it comes to making these people take responsibility for their actions. But that doesn't mean it shouldn't be done.
So back to these figurative slaps across the cheek; I won't be the one to throw the first punch. I don't make a habit of being hurtful; in fact, I do my best to be kind. Besides, to be hurtful would involve some nasty karma and that's the last thing I need, thank you very much.
Read more: Recovery from a sociopath — overcoming narcissistic abuse
But if someone lobs the first missile and I "return the favour," what about the karma for that? Well, karma is about balancing negative energy. It's like a "cosmic payback." If I didn't start it, I would just be doing the paying-back. Like giving people their change. Oh, here you go, buddy, this is what I owe you.
Perhaps a better analogy is if you throw a ball at a wall. It's going to come right back and hit you in the face. Instant karma. All balanced out. Quick and simple. Done and dusted, now let's move along.
That makes a lot more sense to me than essentially inviting people to abuse me. Again.
And to be a little more clear, I'm also not talking about taking every opportunity to respond to people who make stupid, unkind, thoughtless remarks or who behave badly or disrespectfully or who are insensitive and selfish. There are plenty of occasions in which it's best to just ignore people like that and walk away or act like it didn't happen.
I'm talking about being violated, insulted, threatened, abused. I'm talking about people who rape or who are violent and who are allowed to get away with it because their victims are too afraid to speak up. I'm talking about people who are deliberately messing with your life, leaving you feeling like you can't stand up for yourself.
You can. And you must. Do not turn the other cheek and let them slam you again. Do not let them get away with it so they can continue to abuse you and/or anyone else.
Why Turning the Other Cheek Is a Bad Idea
I don't think I have any "enemies," but the truth is, sometimes, people just rub each other the wrong way. There doesn't have to be a reason. I know there are people out there who can't stand the sight of me. I couldn't care less. Doesn't bother me one way or the other; different vibrational frequencies, we don't resonate, so what? My attitude is just move along and find the people with whom I do resonate.
But I can tell you one thing for certain: If I had any actual "enemies," I sure as heck wouldn't be showing them any weakness. I wouldn't be letting them trample me, leaving them thinking it's okay to come back for more. Boy, talk about the Law of Attraction at work. You're basically saying, "Hit me, sure, go for it! And then I'll give you the other side of my face so you can hit me again if you want!" And that's exactly what you're gonna get if you turn the other cheek.
Me? No thanks. I'd prefer to show any "enemies" my strength. I'd prefer to let them know I won't be walked on, and that if they want to give me a figurative smack, they might just get one back that leaves them thinking, "Hmmmm, that hurts. Guess I won't be trying that again…"
Rather than have them laugh at me for being weak and an easy target, I'd prefer to have them fear and respect me. I don't mean "fear" as in, "I'm mean and nasty and will tear your head off," but like one of its several meanings, "deeply respected," as in "God-fearing." The best way to teach them to stop being hurtful is to let them take the consequences for their actions.
I suppose that's really what I'm talking about here, more than figuratively "smacking someone in return." It's about standing up for yourself and saying, "No more. I will not tolerate this," and following through to see that sociopaths get their comeuppance.
Your Cheek and the Law of Attraction
The Law of Attraction is always at work, whether we're thinking about it or not. If I have a "go ahead, hit me again" mentality, even if my intention is merely to teach someone to "be nice on the playground," I will, indeed, be hit again (and my decades of having worn a neon sign with flashing arrow would attest to that).
I trust in the Law of Attraction. Not that it matters whether or not I do; it exists and works, whatever I think about it. So if other people think they can be nasty to me and I'll just take it, they're wrong. They'll be attracting exactly what they're putting out.
Learn more: Self care for Complex PTSD
And so will I. First of all, I am not looking for a fight. I am not throwing the first punch. I mind my own business, help where I can, contribute where possible, and do my best to set a good example for others. And should someone else strike that first blow, my actions, my thoughts and attitudes will make it clear to the universe that this will not be tolerated.
Speaking from personal experience, this works very well. I fought my way to a place of empowerment, a place that no longer allows me to turn the other cheek and be a victim. I fought my way to a place of strength and I'm not having my face slapped every other minute anymore. I will put responsibility back in the laps of the sociopaths who try to destroy me and will never let them win again.
This article was originally published at LibertyForrest.com. Reprinted with permission from the author.