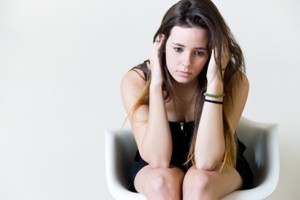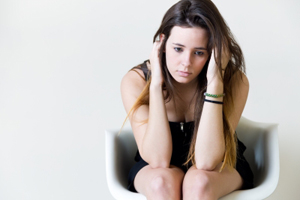 UPDATED FOR 2021. Lovefraud once posted the story of "Billyjean" in an article called Alone. Exhausted. Lonely. Stressed. Stuck. She described how she felt like there was no escape from the sociopath.
The headline pretty much sums up Billyjean's position. This single mom had thought she found a man who loved her. She married him, became pregnant and discovered he was cheating on her. Now Billyjean has a baby, no family support, and can't afford to leave.
Plus, although her ex doesn't want to be with her, he also doesn't want to divorce her. He provides some financial support, and therefore feels entitled to show up at Billyjean's apartment whenever he wants, supposedly to see the child — which prevents Billyjean from moving on in her life.
This man is displaying his sociopathic agenda: power and control. And Billyjean feels powerless to do anything about it.
Enduring and escaping
I've heard from many Lovefraud readers whose situations seem to offer no escape from the sociopath. These readers may be financially strapped, physically ill and isolated from anyone who can help. Time after time, I wish I could offer a concrete suggestion, but I can see that the sociopath has managed to weave such a tight web that there is no easy way out.
What can anyone in a situation like this do? Here's a three-part plan for enduring, and hopefully, at some point, escaping.
Stay alive
Accept the reality of the situation
Work on self-healing
I'll explain each of these points further.
Stay alive
This is the most critical point — staying alive. If the sociopath is physically violent, the best thing you can do is learn to trust your intuition. As Gavin deBecker explains in The Gift of Fear, our intuition was honed over millennia to warn us of the presence of danger.
A more insidious risk may be suicide. Many Lovefraud readers have told me that the sociopath's behavior caused them so much despair that they seriously considered ending their lives. Luckily, they were still around to write me the email. But I have heard from family members and acquaintances of victims who did take that step, and it's truly, truly sad.
In fact, some sociopaths seem to want to provoke their partners to their deaths. It's called murder by suicide.
Please find the strength, and do what you have to do, to stay alive. As the saying goes, where there is life, there's hope.
Accept the reality
Typically, when you become aware that you've been deceived and manipulated by a sociopath, you spend a lot of time and energy wanting things to be different.
Read more: Leaving a sociopath
You want the sociopath to admit that he lied, recognize what she is doing is wrong, be a father to the kids, repay the money like she said she would, go for counseling, go to prison, etc., etc., etc.
You wish that you had never answered that online ad, never fell for his seduction, listened to your gut when you knew something was wrong, listened to your friends and family who didn't like her, never gave him the money, etc., etc., etc.
In other words, you spend time wanting the sociopath to behave differently, and regretting that you didn't behave differently. This is certainly understandable. But after awhile, it becomes counterproductive.
At some point, you need to accept the reality of what is.
Now, this does not mean you approve of what is. It does not mean that you want to stay in the situation.
It does mean you accept that what happened, happened, and you can't change the past. It also means you accept that the sociopath is a sociopath, and he or she is not going to start acting like a normal person with a heart and a conscience.
Once you stop arguing with reality, you can begin to figure a way out.
Work on self-healing
When the sociopath has created havoc in your life — a divorce, child custody fight, fraud, losing your job, losing your home, whatever — it's normal to think that you have to fix the problems before you can start your personal recovery.
Actually, this isn't true.
When a sociopath upends your life, putting it back in order requires two journeys. One is the tangible journey of getting through the court case, finding a new job, dealing with the financial losses, taking care of the kids — everything you need for your material survival.
The second journey is the intangible but critical work of your personal healing. Because of the sociopath, you are feeling betrayal, disappointment, anger, fear, grief, pain and loss. You need to recover from the effect that the sociopath has had on your life.
Here's the important point — you do not have to complete the journey of material survival before beginning the journey of personal healing. You can move forward in both journeys at the same time.
And more importantly, if you can't immediately change your life circumstances, if the sociopath has blocked all your exits, you can still move forward in your personal healing.
Dealing with the emotion
This may seem impossible — how can you focus on recovery when you're still trapped in the situation?
You can deal with the emotion of it.
Because of the sociopath's actions, you're feeling all of those negative emotions — betrayal, disappointment, anger, fear, grief, pain and loss. Getting the emotions out of your system is vital for your recovery. And the way you get them out of your system is by allowing yourself to express them.
Now, this does not mean expressing them to the sociopath. That's useless, and possibly damaging. You want to express your emotions safely. If you have a trusted therapist who can help you, that's great. But you can do it by yourself.
Cry, wail, scream, stomp your feet, hit a punching bag — let your emotions rip.
Releasing past pain
As you work on really feeling the pain caused by the sociopath, memories of some earlier pain in your life may come up — perhaps a prior relationship or a situation from your childhood. If this happens, know that you're making good progress. You've probably discovered the vulnerability that the sociopath was able to target.
Everyone has vulnerabilities. Sociopaths are experts at finding them, and then promising to be the answer you are looking for. You, however, may not have been aware of the vulnerability. You may have buried the long-ago pain.
Becoming aware of old feelings, and processing them out of your system, can lead to a deep, fundamental change within you.
Shifting energy
In addition to purging your negative emotions, you can work on your personal recovery in other ways. You can eat healthy and get exercise. You can stop self-medicating through cigarettes, alcohol or drugs. You can meditate or pray, handing the situation over to your higher power. You can take advantage of every little opportunity to add joy to your life.
Learn more: Escaping the sociopath and rebuilding your life
So if, right now, there is no apparent way out of your situation, no obvious way to escape from the sociopath, follow these three steps: Stay alive, accept the reality, and work on self-healing.
The result will be a change in your internal energy. And shifting your energy may lead to an opportunity that you hadn't even thought of or imagined. Someone may come into your life, or something may push the sociopath out of your life.
Or perhaps you'll just be thinking more clearly, and able to see a way forward that you hadn't seen before.
Lovefraud originally posted this article on November 3, 2014.