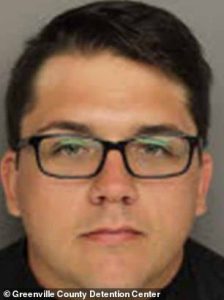 Kayla Hayes finally found the strength to leave her controlling boyfriend, Seth Fleury. But on October 21, 2017, he wanted to get together to "talk," Kayla agreed to meet him, but when he tried to kiss her, she refused.
He bit off her lip.
Fleury, 23, was sentenced a few days ago to 12 years in prison for assault and battery of a high and aggravated nature. He must serve at least 10 years.
Kayla wrote about her terrifying experience, and its aftermath, in a post on Facebook. Her words and emotions will sound familiar to Lovefraud readers.
Kayla Hayes on Facebook — "Today I sat in a courtroom."
Woman, whose ex bit off he lip, shares emotional Facebook post after he is sentenced to prison, on People.com.
Story suggested by a Lovefraud reader.