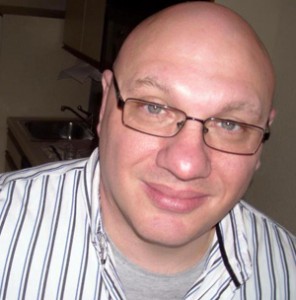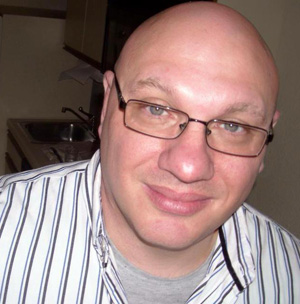 More than two years ago, Lovefraud posted about Tom Guida, age 55, of New Jersey. This guy is unbelievable. He finds women online, tells them he is a Ph.D. psychologist (lie), Special Operations military (lie), and suffering from brain cancer (lie).
He tells the women he loves them (lie) and then proposes marriage. He doesn't tell them he is already married (truth). In fact, he's a bigamist.
Here's the Lovefraud story:
Tom Guida, aka Tom Gatto – fake psychologist, fake Special Forces, fake brain cancer patient – gets away with bigamy
I just heard from another woman who was targeted by Tom Guida last week. We'll call "Marjorie." She wrote:
Tom Guida is still catfishing online.

He messed with my head the entire week and instead of him having brain cancer now it's his dad.

Please let everyone know he's still actively out there scamming women. He didn't get my money but he stole my time.
This guy is a particularly brazen con artist. He is still married. As recently as September, he was discussing marriage with another target — and his behavior was so atrocious that the case is under investigation by law enforcement. Still, knowing that the cops are on to him, he has attempted to seduce a new victim. In fact, I'll bet that he is attempting to seduce multiple victims.
Marjorie sent me a second email. She wrote:
He spent the week "love bombing" me. We never met but this is my second catfish in a row the other one claimed to be a civil engineer. Why now? Is it because of my age? Are women in their 50s more vulnerable?
To answer Marjorie's question, I would say yes, women in their 50s are more vulnerable to sociopaths, for a number of reasons.
Financial vulnerability
Although there are sociopaths who do not target women for money, as I wrote on Friday, many of them do. If you're a woman in your 50s you probably have some financial resources, which makes you an attractive target.
You could be making good money through your career or business. You could have a house, investments, a retirement account, a divorce settlement or an inheritance. Even if you're not well off, you could have a regular job or disability income. I've heard about sociopaths who have gone after all of these sources of income.
Emotional vulnerability
If you're looking for love in your 50s, there's a good chance that you have some heartbreak behind you. You may be divorced, widowed, or you just were never able to make a connection. You may feel like you're running out of time, and you don't want to face you later years alone.
Therefore, you may feel strong internal pressure to find a partner. A sociopath will know this, and will tell you exactly what you want to hear in order to get his hooks into you.
Internet vulnerability
Sociopaths know that the Internet is a great place to find targets. They can troll for victims all over the world, 24/7. They can pretend to be whomever they want, or whomever their targets want. They know that anyone who is looking for love online is lonely, and they're experts at taking advantage of lonely people.
Lovefraud's data shows that the most common place where people meet sociopathic partners is on the Internet. This is especially true for mature victims.
In Lovefraud's 2012 Romantic Partner survey, I asked how the respondents met the person who they believed was a sociopath. A total of 1,087 women answered the question, and on average, 23% of them met the sociopaths on the Internet. But when you look at the age breakdowns, you see that this is much more common among mature women.
Question: The most recent time that you became involved with this individual, how did you meet? 
[table id=1 /]
Danger of the Internet
Tom Guida and others like him view the Internet as happy hunting grounds for potential victims. If you are online looking for love, know that you are a target.
Not only is the Internet full of predators, but the medium of online communication makes it difficult to spot them. Why?
Experts estimate that 65% to 90% of the meaning in any human communication is nonverbal — gestures, tone of voice, body language. So when you're talking with someone via text on a screen, that means 65% to 90% of the meaning of the message is missing. It simply is not there.
So how do you interpret those words on a screen? You believe what you want the words to mean. Therefore, when you fall in love with someone you met online, you are falling in love with your own fantasy.
Protecting yourself
So how do you protect yourself from sociopathic predators? Here are the three steps:
Know that sociopaths exist, and that they are everywhere.
Know the warning signs of love fraud. If you don't, get my book, Red Flags of Love Fraud — 10 signs you're dating a sociopath.
Listen to your intuition.
Our intuition has been with us since caveman days, and its purpose is to protect us from predators. Yes, the predators used to be saber-tooth tigers, but now the predators are sociopaths. Guess what — intuition still works. The key is to pay attention to it.
If you get an intuitive hit, or a gut feeling, that something is wrong about a person, do not dismiss it. You are probably getting a warning that will protect you from a catastrophic involvement with a sociopath.
Luckily, Marjorie was paying attention. She Googled Tom Guida, found Lovefraud, and discovered who he really is. Yes, she lost a week, and she was lied to and disappointed, but it could have been a lot worse.
I think Marjorie did really well.