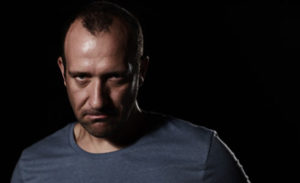 Something happens — perhaps even something small — and your partner explodes. He or she launches into a tirade, slams doors, throws things and appears to be on the edge of physical violence. What do you do?
Narcissistic rage is really scary. The rager may yell, scream, curse, demean, belittle, shake fists and back you into a corner — and that's assuming the person doesn't get violent. If the situation escalates, the rager may throw or break items, punch the wall — possibly next to your head — and threaten you. Some may lose control totally and physically strike you.
Usually, the display of aggression is way out of proportion to whatever it was that supposedly triggered the anger. Narcissistic rage is not just an anger problem. Its purpose is to dominate and control you. If your partner is exhibiting narcissistic rage, it probably means he or she has a serious personality disorder, such as antisocial, narcissistic or psychopathic personality disorder.
Here are five warning signs of narcissistic rage.
Your partner's bad behavior goes beyond anger
First, let's look at your relationship in general. Do you find that even when your partner isn't raging, he or she is mean to you? Does your partner criticize you and treat you with contempt? If you have a disagreement, does he or she refuse to work together to resolve it? Instead, does your partner engage in stonewalling or the silent treatment?
These are signs of relationship abuse. Narcissistic rage doesn't occur in a vacuum, it occurs in the context of an abusive relationship. You're already beaten down from emotional or psychological abuse — and then comes the anger.
Eyes appear to turn black
It looks like something out of a horror movie — your partner's eyes may usually be a beautiful blue or soft brown, but in a rage they appear to turn black.
There's a physiological reason for this. Anger activates the sympathetic nervous system. This is the part of the autonomic nervous system from the primitive, cave man part of the brain that creates the "fight or flight" response. It triggers rapid breathing, increased heart rate and blood pressure, more adrenaline in the bloodstream and dilation of the pupils, which are the black parts of the eye.
Read more: Seduced by a sociopath — it's not love, it's love fraud
The dilated pupils make the eyes seem black. They indicate that your partner's brain perceives a threat and is preparing to respond with aggression. You don't want to be the object of that aggression.
As your partner gets angrier, he gets calmer
Some abusers and batterers don't get worked up in fight-or-flight situations; they become more calm and controlled.
Psychologist Neil S. Jacobsen found that this applies to about 20 percent of psychopathic men, whom he termed "vagal reactors." The term vagal refers to the vagus nerve, which links the brain with the heart, lungs, upper digestive track and other organs of the chest and abdomen.
As batterers, these men actively control their level of arousal, so they can engage in intentional violence, with maximum effect. If your partner turns to ice when he's angry, know that you may be in a dangerous situation.
Your partner enjoys making you upset
Suppose you're having a heated argument with your partner, in which you've endured false accusations, outrageous criticism and vicious name-calling. You can't take it anymore and finally concede defeat.
What does your partner do? Smiles. Or smirks.
Shocked, you realize that he or she enjoyed making you upset and took pleasure in grinding you into the dirt. This means that your partner is more interested in power and control than in a mutually supportive relationship.
Afterward the rage, your partner acts as if nothing happened
Maybe you've had a knock-down, drag-out fight, and your partner has stormed out of the house. A few hours later, you're still shaking and crying. Your partner returns and asks, "What's for dinner?"
Or your argument over the phone or by text ended in a break-up. You haven't heard from your partner in days or weeks, and then you get a text: "Hey. What's up?"
You can't believe it — your partner is acting as if nothing happened. This may be a sign that he or she has antisocial, narcissistic or psychopathic personality disorder. All of these disorders are characterized by shallow emotions and a lack of empathy. That's why they can erupt in anger, and then act like nothing happened.
Those are five warning signs of narcissistic rage. You don't have to see all of these warning signs — any one of them is cause for concern.
So if you see narcissistic rage, what do you need to know? What do you need to do?
First of all, if your partner flies into a rage, know that he or she may not be far from physical violence. Therefore, do not react and do not provoke. Stay very calm and do whatever you can to de-escalate the situation. Speak softly, say soothing words and if you can, figure out how to get out of the room or out of danger.
Know that you may be in a precarious situation. Anyone who is capable of narcissistic rage may be a ticking time bomb that could explode at any time.
Therefore, once the incident has passed, plan your escape. If you live together, it's best to leave when your partner is not at home. Unless, of course, the situation looks like it's going to turn into domestic violence. Then you may need to flee immediately.
Do not make excuses for your partner's behavior. Narcissistic rage is not normal. It is not an expression of pain. No matter what your partner tells you, his or her behavior is not your fault. The goal of narcissistic rage is control and domination.
Learn more: How understanding empathy and emotional intelligence protects you from abuse and enriches your life
If your partner exhibits narcissistic rage, he or she probably has, as I said, antisocial, narcissistic or psychopathic personality disorder. This is serious. There are no proven treatments for these personality disorders. Anger management classes will not help. Let me repeat — anger management classes will not help. Therapy won't help either. The outbursts may calm down a bit, but the potential is always there for another eruption, one that could possibly be worse.
Your only real solution is to end your involvement with this person.