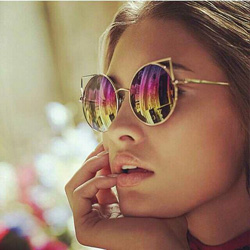 Realizing that you're involved with a sociopath is heartbreaking, devastating, earth-shattering. But, as bad as it is, good can come out of the experience.
You can gain a better understanding of the world and the people in it. You can gain a better understanding of yourself.
And, if you commit yourself to recovery, you can come out the other side healthier than ever, with an opportunity for true happiness.
I've written about this quite a bit here on Lovefraud. In my second of two articles for YourTango, I've expressed this view to a wider audience. You can read it by clicking the link below.
7 reasons loving a cheater is the best gift you'll ever give yourself, on YourTango.com.
BTW I don't think I'd call being involved with a sociopath the "best gift" the YourTango editors added that part.