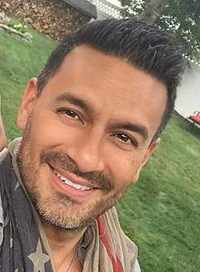 Mauricio Palomino, a contractor in New York City, was sentenced to three to nine years in prison for scamming his former girlfriends. Apparently he thought it was funny. He laughed and joked with his lawyer, and then winked at a news photographer as he was led out of the courtroom.
Palomino took a total of $80,000 from four women between 2012 and 2014. He racked up charges on their credit cards and accepted loans from them that he never repaid. He was also accused of threatening several of his victims.
Con man 'gigolo' was all smiles at sentencing, on NYPost.com.
Construction boss accused of moonlighting as gigolo to swindle lovers, on NYPost.com.