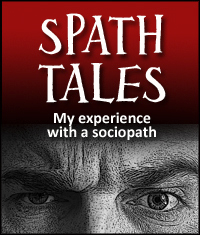 Lovefraud received the following letter from a reader who describes her involvement with a man who may have been a confidential informant.
We dated for two years although unequally yoked. The very first thing that occurred was when he initially asked me to date him and after agreeing; although I distinctly told him no Friday date this very first Friday due to me being at the library studying; as I was a studious college student maintaining a 3.5 GPA and above.
However, despite both of our parents being professional college graduates, he was a high school dropout. Despite my telling him no Friday date, he approached me at the library. So, with hindsight being 20/20, I now know that was the very first time that he disrespected me by disregarding, ignoring, and overstepping my boundary.
No loyalty
He immediately introduced me to his immediate family locally and away. Then two weeks later I rejected the offer to move in with him and his well-off, retired merchant marine father; although his father confirmed his offer to me by phone.
The very next thing that I distinctly remember was when we evacuated during Hurricane Sandy and during our walk he ran off upon realizing that a large tree began falling, and abandoned me in the street out of town, although I was his disabled aunt's caregiver; and he his father's. I realized that he had no loyalty to me.
Further into our relationship he refused to travel home with me south meeting my family and only met my son who visited me. One day he suddenly stated, "I can do anything to you that I please because you don't have anyone here with you."
Oddly, prior to that he explained a scenario where he and his Caucasian friend were pulled over by police and although separated, he clearly stated to them, "I ain't no snitch;" which strangely stayed in my subconscious, although I am a law abiding "good girl" by definition. Later, I learned to the contrary.
Read more: Are all psychopaths/sociopaths criminals and are all criminals sociopaths?
Breakups started
As our relationship progressed one day he just blurted out, "and your hair is not long enough;" being shoulder length. Unbeknown to me, his aunt told him that we should marry. I only learned of it upon them arguing at her apartment and she was over age 90.
Following his father's death, he began disappearing and that's when breakups started. His father's girlfriend warned me that he's a pedophile and explained the definition. He began staring at much younger white women as we drove. He basically stopped being present daily.
Now I know that he was triangulating. He had pretended to try play slapping me once and I returned the favor, shocking him.
He wants my bike
He mentioned wanting the bike back which he'd given me as a gift months prior and I told him no. Upon my return from an eight-hour drive one way, solo, from down south, he had me leave my car at his aunt's house setting me up. He drove me to my apartment driving his father's vehicle. Then had me return riding my bike. When I was ready to leave he said to leave the bike there. He began making threats and shouting resulting in my calling police who in addition to responding; drove me and my bike home.
Once home they assisted me into my building at my request. Apparently, they were still in communication with him and called him over resulting in my arrest. He was going to any and all lengths to regain possession of my bike.
Following that incident, I contacted social services; meanwhile the social worker is telling my domestic abuse counselor that she doubts that he was abusive to me and that's when I lost it and informed her that he had an affair with the social worker and that's why she stuck up for him.
He called one night telling me that my spare car key was in my car. So that ended that relationship but he continued lying on me to authorities and my counselor was the only person who believed me based on her training and experience.
Confidential informant
The police refused to allow me to file anything against him upon visiting the police station. No, he was not convicted which leads me to believe that he's a confidential informant (CI) who is above the law basically.
No, I need a lawsuit because I send that police department a long, detailed, letter explaining who I was, what occurred; including my shoulder/arm being injured to the point I received medical treatment, took meds, wore a sling, and suffered vertigo attacks…was handcuffed to a hospital bed with armed police. There was only one intake jailer who realized my illness and told police that she could not, would not admit me when I was obviously very sick.
Learn more: How to use Emotional Freedom Techniques ("Tapping") to recover emotionally from sociopaths
I was labeled a Felon, placed on probation, but avoided excess jail and prison; and when he did that to me I had a newborn grand baby whom I had never seen.