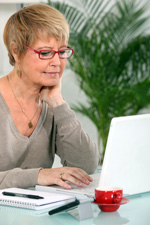 Many sociopaths (although not all of them) target romantic partners to swindle them out of money. Lovefraud's research shows that most sociopaths continue their manipulative behavior as long as they live. That means senior sociopaths may target other seniors. They may proclaim their love, in order to access the victim's money, home or pension.
Jean Mignolet, a private investigator in Florida, where lots of seniors live, recently posted an article about spotting the warning signs of a gold digger. Some are:
Ambiguity — the con artist glosses over important information about temselves
Significant age difference — especially they met online
Moving too fast —rushing important life decisions
Isolation — keeping the target from friends and family
Read more:
How to spot a gold digger, on SouthFloridaReporter.com.