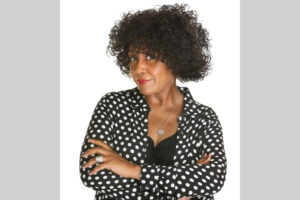 We're all born into families. Most of us interact with our families throughout our lifetimes. When there are senior sociopaths in the family, it means a lifetime of manipulation, triangulation and havoc.
My upcoming book, Senior Sociopaths — How to Recognize and Escape Lifelong Abusers, is based on information I collected from surveys of nearly 2,400 Lovefraud readers. I asked them to describe their experiences with someone age 50 or older whom they believed was a sociopath. The respondents could write about anyone they wanted, and 153 described disordered siblings, grandparents, family members and in-laws.
All the relationships were abusive. It was just a matter of how abusive.
One woman said her over-60 mother-in-law never changed. She described her as, "Still nasty. Still money-grubbing. Still manipulative. Still tries to use guilt trips. Still tries to control people. Still smears people."
From my research data, I feel comfortable in concluding that senior sociopaths torment their entire extended families for as long as they live.
Disordered siblings
Fifty-one respondents wrote about disordered siblings — 13 described brothers and 29 described sisters. These siblings stole from them, perpetrated smear campaigns against them, and abused their  elderly parents.
The survey respondents endured a lifetime of harm. Here's what they reported:
Survey respondents describe disordered siblings (N = 31)
97% said their sibling was manipulative over age 50.
97% said their sibling exhibited antisocial behavior after age 50
97% said their sibling's behavior was just as bad or worse after 50
93% said their sibling engaged in emotional abuse
86% said their sibling engaged in psychological abuse
82% said they became anxious or depressed
70% said stress made them ill
Disordered grandparents
Fourteen survey respondents wrote about their grandparents, and almost all of them said the individuals were manipulative after age 50. One respondent wrote, "95% of the stories she says are fabrications. 95% are lies. 100% are manipulations."
Asked how these individuals treated their adult children — which would be the survey respondents' mother or father — no one had anything good to say. "My mom and aunt," a survey respondent wrote. "She hates them."
Disordered in-laws
Many people end up with sociopaths in the family through marriage. In the Lovefraud Senior Sociopath Survey, 37 respondents reported about in-laws — 11 wrote about fathers-, sons- and brothers-in-law, and 26 described mothers-in-law.
All of the fathers-in-law treated their adult children, including the survey respondents' spouses, poorly. The brothers-in-law tormented their wives, which would be the survey respondents' sisters.
But the truly jaw-dropping stories came from survey respondents who described their mothers-in-law. "Ex MIL is 88 now and still as evil as she ever was," a woman wrote.
One mother-in-law tried to financially ruin a survey respondent, her husband and their disabled children. Another mother-in-law said that if she didn't like a family member, she would be justified in killing them. "When questioned on this," the survey respondent wrote, "she stuck to it and claimed her feelings were normal."
Harm caused by senior sociopaths in the family
These survey respondents suffered at pretty much the same rate as those who described romantic partners or parents, except in relation to sexual abuse. Because of disordered family members, 80% of respondents said they suffered emotional harm, 78% suffered psychological harm and 41% suffered financial harm. Here, in more detail, is what the survey respondents reported.
Harm suffered because of disordered family members (N = 72)
You became anxious or depressed — 83%
The stress of the involvement made you ill — 71%
You suffered post-traumatic stress disorder — 50%
You incurred debt — 36%
Your life was threatened — 31%
You considered or attempted suicide — 28%
You lost your job — 21%
You lost your home — 18%
You were physically abused or injured — 18%
Abusing the entire family
What was truly shocking was how, in many cases, the senior sociopaths were able to exert power and control over their entire extended families. The pain and anguish they caused was extensive and intergenerational.
Here's the bottom line: Sociopaths in the family will use and abuse all the relatives they can reach.
Read more: Senior Sociopaths — How to Recognize and Escape Lifelong Abusers