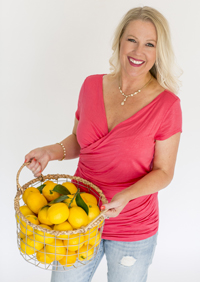 Lovefraud is very pleased to announce that Tina Swithin, author of the well-known website, OneMomsBattle.com, will be presenting an important Lovefraud CE webinar:
Understanding the Language of a Narcissist During a Divorce or Custody Battle
Tuesday, August 9, 8-9 pm ET
Recording subsequently available on demand
Tina knows from first-hand experience the madness anyone trying to divorce a narcissist encounters. She says:
Looking back, the red flags had been waving in the wind since our very first date. Those flags grew larger and more vibrant during our marriage. As it turns out, those same red flags that had been lining my path for years were dipped in highly flammable kerosene. I realized the danger only when they exploded near the end of my marriage. I was unprepared and left nursing third-degree emotional burns.
The broken promises, lies, false accusations the narcissist intentionally makes these statements in order upset you, distract you and sap your strength. Tina tells you how deal with it all.
Tina is the author of four books:
Divorcing a Narcissist: One Mom's Battle (see the Lovefraud review here)
Divorcing a Narcissist: Advice from the Battlefield
Divorcing a Narcissist: Rebuilding After the Storm
The Narc Decoder — Understanding the Language of the Narcissist (see the Lovefraud review here)
After this course, you should be able to:
Understand the narcissist's communication style
Profile the narcissist in your life
Regain your power through education
Employ the rules on communication with a narcissist
Find humor in the chaos and madness
If you are in court, or attempting to co-parent, with a disordered individual, this webinar will save your sanity. Sign up today!
Remember, with the purchase of any course, you get a free ebook by Donna Andersen. Choose from Red Flags of Love Fraud – 10 signs you're dating a sociopath, the Red Flags of Love Fraud Workbook, and Love Fraud (one e-book per customer).
And once you purchase the course, you can review it for free whenever you want.