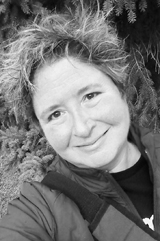 By Amber Ault, Ph.D., MSW
Toxic relationships cause damage to partners' self-esteem and self-confidence, to partners' connections with their support systems, and to their confidence in their own judgment and the goodness of other people.
As a coach and therapist specializing in supporting partners and exes of psychopaths, narcissists, and people with Borderline Personality Disorder, I have come to believe that a valuable healing resource for survivors comes in the form of sympathetic connections with others sometimes as one-on-one therapeutic relationships, sometimes as communities of people who have had similar experiences, and sometimes as new relationships with supportive partners. These relationships can be tenuous, however, because in crazy-making relationships we often come to doubt our own sense of reality and our own ability to accurately assess other people.
In helping people dealing with toxic partners or in the process of recovering from rollercoaster relationships, I've witnessed the benefit of group education and support. By sharing one's own questions and experiences, hearing others' stories, and offering mutual kindness and encouragement, group members feel less alone, treat themselves more gently, and cultivate courage, perspective, self-worth, and confidence.
This spring, I'm opening two five-week teleseminars to people affected by toxic relationships: The Rollercoaster Relationship Recovery Teleseminar & Support Group and The Dating After a Difficult Relationship Workshop. The first teleseminar is designed for those struggling to exit and recover from confusing, chaotic relationships whether the relationship is active or terminated; the second teleseminar addresses the delicate dance of forming new romantic relationships after surviving a difficult relationship with a psychopath, narcissist, person with Borderline Personality Disorder, or other crazy-making partner.
Both teleseminars will include five meetings, and they start Tuesday, April 19, 2016. Both courses have two sections — one at mid-day and one in the evening — to offer accessibility to people across global time zones, varied work schedules, and challenging needs for privacy. People can access the teleseminars by phone or through a digital link, and can listen to replays of the calls they miss. Both focus on building skills and confidence in an environment infused with compassion, understanding, and grace.
Healing takes time, support, connection, and skills; group teleseminars offer wonderful opportunities to learn with others, receive support, and begin to trust your own wisdom and others' goodness again.
Registration is open!
For more information and to register, please go to amberault.com
Amber Ault, Ph.D., MSW combines academic knowledge and clinical savvy to help people live their happiest lives possible, especially as they recover from difficult relationships. She is the author of "The Five Step Exit: Skills You Need to Leave a Psychopath, Narcissist or Other Toxic Partner and Recover Your Happiness Now" and "The Wise Lesbian Guide to Getting Free From Crazy-Making Relationships and Getting On With Your Life." Both are available on Amazon.com