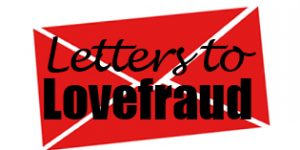 Editor's note: Last year, Lovefraud published a letter from "Natalia20" entitled "The sociopathic singer and his many women." She was with a guy for five years, and he was cheating with multiple women the entire time. Natalia20 has written to Lovefraud again with a question about her ex's fake persona.
Although it has been more than a year since my break-up with my sociopathic bf of many years, I still have more and more thoughts coming.
Highly spiritual man
The latest one is this: I met a highly spiritual man who would start his day by Tarot card reading, always reading self-help or spiritual books, his flat full of crystals for protection/energies, burning incense, making rituals, analysing dreams for magazines…
He loved animals and nature, he would just stop and smell a tree/flower, was always super charming and charismatic to waiters/barmen, people serving at the cinema, etc. I admired how sensitive he is, how he treats everyone nicely and how different to the other men he is, showing his feminine side and being proud about it.
Full of empathy
On many occasions we watched movies together and when they were sad, he was crying, full of empathy for a little boy in it or a lost doggie or whatever… even in the cinemas! The lights would switch on and there he was, eyes full of tears when it had a bad ending.
When I had a toothache and couldn´t sleep, he would be up with me, just stroking my cheek and my hair. If I was cold, he would give me his jacket, although he was freezing, he would give me the last bite from his plate… always selfless, just showing his love for me, buying me sweet presents, writing loving cards, always hands all over me … saying he loves me. 5 years of this.
The other women
1.5 yr ago he gave me a sexually transmitted infection (STI), which made me upset and he got upset with me that I got upset with him! That was very unusual reaction.
Then he travelled to a "networking event" to USA which happened to be his other girlfriend. When I messaged him about it that I know he lied to me, he never replied and just blocked me on social media and changed his profile pic into the one with her. 3 months later they announced all over social media left, right and centre they are getting married! And just write teenage love posts about each other. He is 50, she is in her 20s.
Read more: Seduced by a sociopath
My friends think it is all about the visa as he is British and he fell in love with USA when he was touring there last time. (We were together 5 yrs but we never lived together because he didn´t believe in "traditional relationships" and he was never married).
More girlfriends
Since then, I discovered he had another GF of 3 years (overlapping my relationship with him) in different country, seeing each other 2-3 times a month! She said she was sure they are in love! She sent me some pics from Paris with him and I realised he went to Paris when he told me he is going to see his mother in Scotland, etc …
I spoke to ANOTHER woman who was seeing him too in the same time, and lives in the same city and she told me he told her I´m just his friend! And apparently he was bragging to her that he has a woman in every country in Europe … (he is a musician and often travels … or used to, haha)… both of these 2 women I spoke to are the past for him and he just blocked them on social media/in the phone, when they figured something out!
The question
How are these 2 men the same person? The sensitive butterfly I knew 5 yrs and this horrible mean man he was the whole time behind my back? I´m sure there are lots of things I don´t even know.
I can´t still get my head around it. It would require too much effort to fake the whole "spiritual man"… but then if he is a spiritual man, how can he live with himself? There is not enough incense to burn all his evil actions …
Donna Andersen responds
Natalia20 — it is truly difficult for a normal human being, one who is capable of love and affection, to understand such a profound betrayal. You would never dream of behaving the way this man behaved, so when he turns on you it is devastating.
You already answered your question, although it is understandably hard to believe — the spiritual man was a fake persona. It was a charade. It was an act that he put on for your benefit — or maybe for others as well.
For you and any other normal person, creating and maintaining a false persona for years would be "too much effort." For sociopaths, however, it's easy. They can put on a fake persona the way you and I put on a new coat.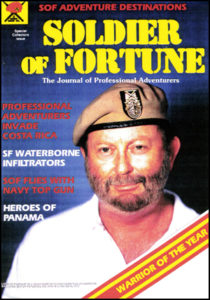 Meet Major Fraud
For example, my ex-husband, James Montgomery created a fake persona. He pretended to be a Vietnam veteran, war hero and a member of Special Forces for about 20 years. He forged military ID cards and commendations. He joined the local chapter of Vietnam Veterans of America. He was the keynote speaker at Veterans Day events.
Montgomery did all of this, despite never serving in the military a day in his life. Read more about him in True Lovefraud Stories:
James Montgomery — Using the Internet to meet and defraud women
Montgomery's military claims debunked by the Australian and New Zealand Military impostors
So Natalia20, yes, it seems strange that someone can create a totally fake persona. But trust me, sociopaths can do it.
Learn more: Lovefraud understanding and recovery 5-part masterclass