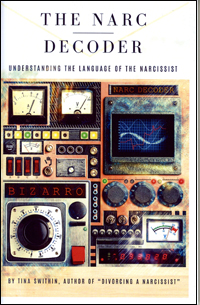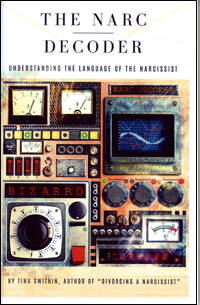 Book Review: The Narc Decoder Understanding the language of the narcissist, by Tina Swithin.
If you're involved with a sociopath, narcissist or other disordered individual, there comes a time when they attack.
The love bombing has stopped maybe ages ago. They are through with you, or sense that you are through with them. They either regard you with contempt, or are furious that you figured them out and had the audacity to leave.
They start sending nasty text messages and emails. Here's one that Tina Swithin, author of The Narc Decoder, received from her ex-husband while they were in the midst of a custody battle over their two daughters:
Tina – The most tragic part is what
…
Read more