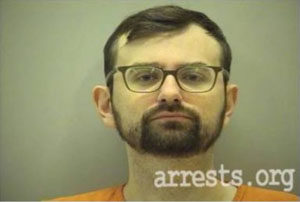 The Observer recently ran a story about Daniel Spence, a sociopathic con artist (although the article didn't identify him as a sociopath). Read it here:
The Grindr Grifter, on Observer.com.
It's a good and well-written description of how a sociopathic con artist works: Spence, originally from Texas but most recently operating in hipster Brooklyn, made outrageous claims of wealth and power, flaunting the money he acquired by defrauding friends and lovers.
Here are some instructive highlights:
1 . Yes, sociopaths operate in the gay community. Spence appeared to be gay, and targeted gay men. However, he may or may not have been authentically gay, because the sexual orientation of sociopaths is often suspect. Many will have sex with anyone, depending on their objectives.
2. Spence apparently conspired with his mother, Mary Derby, in some of the scams. Sociopathy does run in families and it's genetic, so it's possible that the mother is the original sociopathic con artist. Maybe she actually taught him the fine art of fraud.
3. Spence's victims were friends, family and lovers. The author of the article seemed surprised by this. He wrote:
"But he was no run-of-the-mill conman. In an audaciously twisted fashion, the majority of his victims were the people who trusted him most: childhood friends, family members and men he met on dating apps."
Actually, it is totally normal for sociopaths to take advantage of the people who are supposedly closest to them. That's why sociopaths get into relationships in the first place — to use people.
The story is a good read, and a detailed description of how sociopathic con artists operate. Take a look:
The Grindr Grifter, on Observer.com.
Story suggested by a Lovefraud reader.