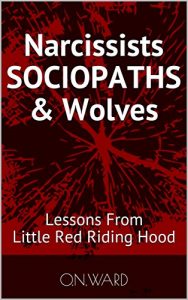 Ev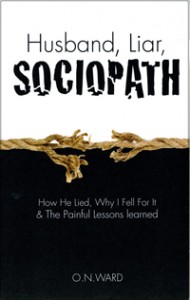 ery week, a chapter of  my book,"Husband, Liar, Sociopath: How He Lied, Why I Fell For It & The Painful Lessons Learned" (available via Amazon.com, just click on the title or book cover) will be published here on Lovefraud. To read prior chapters, use the links at the bottom of the post.
I've also just released a new ebook titled Narcissists, SOCIOPATHS & Wolves: Lessons From Little Red Riding Hood. (Just click here to find it on Amazon.com Narcissists SOCIOPATHS & Wolves.)
Chapter 59 (Continued):  Questions I Wish I Had Asked Myself (or been encouraged to ask)
If Paul treated me before we were married like he did after we were married, would I have continued to date him? Would I have married him? Would I have wanted to have children with him? (Answers: No! No! No!)
If a friend's husband/boyfriend treated her like Paul treated me, what would I think? (Answer: I would he horrified!)
What does a loving relationship really look like? Does my relationship resemble that image? What meaningful tradeoffs has Paul ever made for me? (Answers: Relationships are complicated and highly individual, but minimally, there should be no fear, and there should be mutual respect and honesty. As time progressed, I grew afraid of Paul, and he treated me with contempt. I cannot think of one meaningful tradeoff Paul ever made for me—not one.)
Do I like who I am in this relationship? (Answer: Not at all. After marrying Paul, I had a hard time making decisions, lacked confidence, and doubted myself and my recollections. I also felt I was walking on eggshells constantly, short-tempered, unattractive, incompetent, and trivialized. I felt profoundly unhappy, weak, and worthless. This was not how I felt about myself prior to being married to Paul.)
Since children model what they see, do I want my children to have the same type of marriage I have with Paul? (Answer: No!)
What evidence do I have that this will ever change? If this is not going to change, is this the life I want? (Answers: None and no!)
Post Traumatic Stress (PTS) symptoms result primarily from two situations: war/physical violence and abusive relationships. How many PTS symptoms do I have and how did I get them? (Answer: Almost all of them! They resulted from being in an emotionally abusive relationship.)
Start from the beginning:
Go to previous chapter:
Notes
Identifying names, places, events, characteristics, etc. that I discuss here and in my book have been altered to protect the identity of everyone involved.