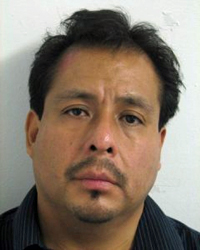 Fernando Asturizaga, 51, was in jail in Maryland, convicted of sexually abusing and raping a a young girl from 1999 to 2001.
The girls mother, Alison Thresher,  saw that Asturizaga was grooming her daughter when her ex-husband permitted him to babysit. Alison Thresher objected to the "inappropriate relationship." On May 23, 2000, she disappeared. She is presumed dead, although her body was never found.
Asturizaga was just named a "person of interest" in the cold case. The next day, he was found dead in the jail. His death was ruled "suicide by hanging."
The rape victim, Hannah Thresher, is now an adult. She bravely told her story at a press conference.
"A few months later [after her mother's death], when I expressed frustration at his lack of empathy towards my grief over the loss of my mother, FA [Fernando Asturizaga] said to me: 'I thought things would be easier for us now that she's gone.'"
Sam Thresher, Hannah's brother, has a service dog because of the trauma of his mother's death. He said:
"That man was by definition a sociopath. He was almost a professional at infiltrating groups of people, schools, especially anywhere with a child."
Inmate named person of interest in woman's death hanged himself, officials say, on NBCWashington.com.
Story provided by a Lovefraud reader.