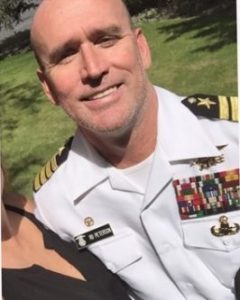 For several years, Lovefraud posted articles about Derek Alldred, a con man who scammed women in Minnesota, Texas and other states. He posed as a war hero, physician, investment banker and more, scamming about a dozen women out of more than $1 million.
The creep is finally in jail. And The Atlantic has written a comprehensive story of his exploits — and how his victims banded together to stop him.
The perfect man who wasn't, on TheAtlantic.com.
My comments on the article:
Not once did the author mention any personality disorder. She made the statement that "America loves a con man."
Because Alldred impersonated a Navy SEAL, he was investigated by NCIS. That's the first time I heard of them going after a romance scammer. Maybe they'll do it again.
See previously on Lovefraud:
Stolen Valor con man Derek Alldred finally found and arrested
Con artist Derek Alldred scams women in Texas
Derek Alldred scams eight women of hundreds of thousands of dollars and skips sentencing hearing