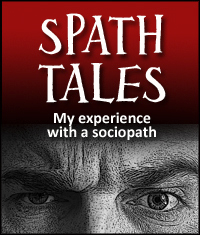 Editors note: Lovefraud received the following story from a reader who posts as "momto4kiddos."
I dated my psychopath for almost 3 years. He manipulated me into having a child with him. My son is now 5 years old.
I battled at court with him for 4 years now. He retained an attorney as ruthless as he is to obtain custody and put him on a path to totally eliminate me from my son's life, including trying to put me in jail. He even filed bogus reports with CPS to have my then-boyfriend ordered out of my son's life.