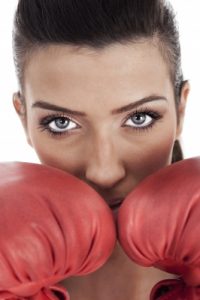 Sociopaths do not believe that the rules apply to them. They do not fight fair.
Therefore, if you choose to fight a sociopath, or if you have no choice but to fight a sociopath, your own fighting style will need to become aggressive as well.
If you're a nice person, if you typically want to do what's fair for everyone involved — well, that doesn't work with a sociopath. A sociopath's objective is not to be fair. It's to win, and possibly annihilate you in the process.
To survive the battle, you'll need to act in a way that is probably contrary to your nature. It will be uncomfortable, but necessary.