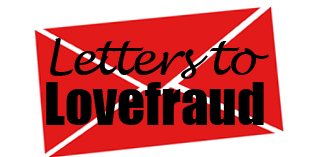 Lovefraud received the following letter from a reader whom we'll call "Shoni."
I am just starting to believe my husband of 12 yrs may be a sociopath.
I had the house, the car, the job when we met. He was new to the area going through a divorce from his Canadian wife.
He was intelligent, charming, attentive, talkative, fun. Seemingly enjoyed church and a relationship with God. Never missed a Sunday.
Now he calls himself a prophet.
He reported my stepsister to the Fraud dept of IRS hoping to collect 10% recovery fee. He said God told him to do it.